Best iPhone 5 luxury cases from Issentiel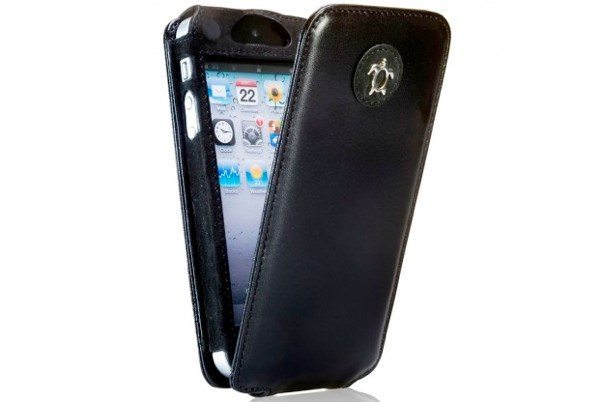 As well as devices we like to bring readers news about great accessories out there. We often bring information about cases but from time to time it's nice to look at some cases with a touch of luxury about them. Today we have some of the best iPhone 5 cases and they come from Issentiel, a French design company that specializes in stylish leather cases.
These cases are all high quality, designed in Montpellier in the South of France and made from carefully selected leather. Traditional methods are used for these cases that are cut and assembled by hand in Europe and the company happily ships worldwide. For a touch of French chic for your iPhone 5 take a look at what's on offer.
First there's the Tradition Collection (pictured above) priced at $69 /£44.90 and available in seven options, black, red, camel, white, tan, Croco pattern black and Croco pattern red. Made from genuine European calf leather with a flip cover it still leaves connections and controls accessible. It also comes with a removable belt clip and there's space for a credit card plus a multi-purpose compartment.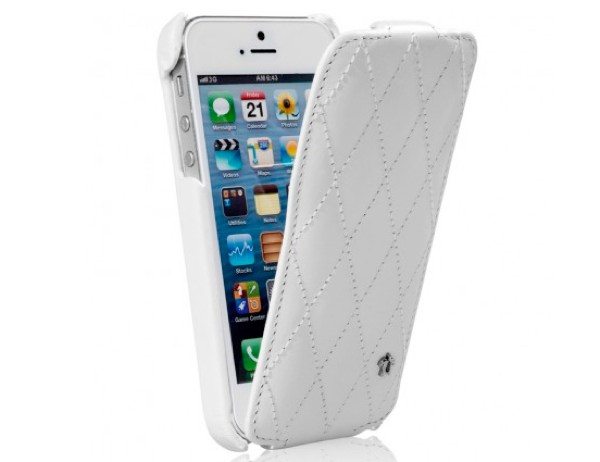 Moving on to the Quilted Leather Cosy Collection (pictured above) this is also priced at $69 /£44.90 It comes in four color options, camel, black, white or red and as the name suggests this case has a stitched quilted design. The case is built on a rigid shell, the quilted finish is also on the interior and there's a clip fastener. Cosy Collection cases also allow the use of the iPhone 5, charging, syncing and placement in a dock, all with the case still on.
There's also the iPhone 5 Prestige Collection case (pictured below) priced at $59.90 /£39.90. This leather flip case is ultra slim and comes in 10 different color options including black, red, fuchsia, orange, camel, white, pink and gray. These have a rigid shell covered in full-grain European premium quality leather outside and in. It has a clip closure with once again full access to all functions and buttons.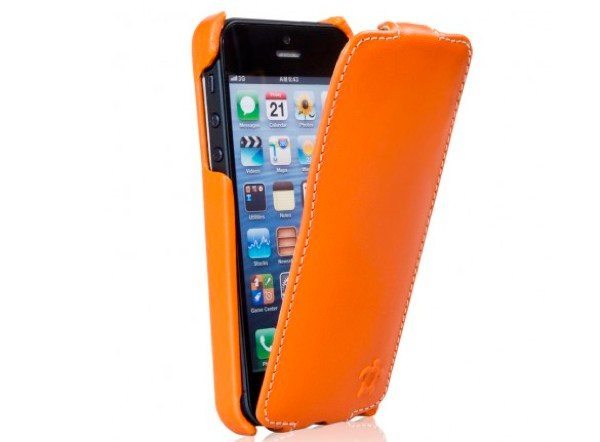 These are just three of the Issentiel iPhone 5 case collections but there are another three collections. The Vertical Case Elegant Collection case is priced at $54.90 /£36.90 and in 8 color options, the Slim Vertical Case Classic Collection case is priced at $39.90 /£29.90 and also available in a choice of 8 colors and finally the Leather Shell Pure Collection case is priced at $44.90 /£29.90 and comes in 6 colors. We have noticed that in the last two cases the price in UK currency is the same although they are different in US currency. However this is how they appear on the website.
You can see all of these Issentiel iPhone 5 luxury cases detailed at this Issentiel page. We'd like to know if you like the look of these hand crafted iPhone 5 cases? Maybe you have one yourself and would recommend it to our readers? Let us know by sending your comments.