Meizu MX3 imaginings to blow you away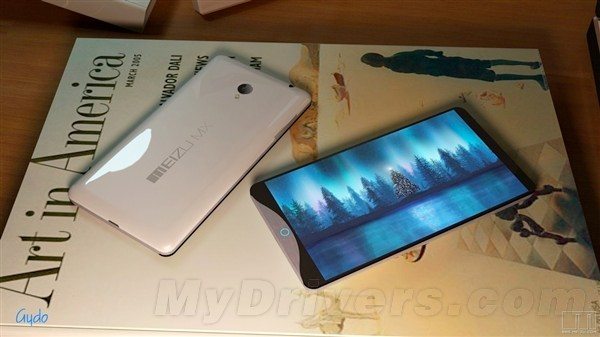 There are some very stylish and impressive smartphones coming out of China nowadays and the Meizu MX2 was a good example of this with notable specs and stunning build quality. The Meizu MX3 has already been the subject of rumored specs but while we wait for more on that, today we have some Meizu MX3 design imaginings that will blow you away.
We'd love to say this is the real deal as far as the look and style of the Meizu MX3 goes but it is in fact a concept design. We do enjoy taking a look at concept renderings from time to time though as they can offer a glimpse of what we might eventually see and we think there are a lot of people who'd like to see the genuine Meizu MX3 look like this concept.
This latest set of Meizu MX3 designs (see one above) show a beautifully sleek, contemporary handset that just oozes quality and has that 'look at me' factor. It has a very narrow frame with double injection plastic back casing and metal borders along with a metal trimming under the bottom of the display.
Rumored specs for far for the MX3 include an Exynos 5 Octa 5410 processor, 5.1-inch display with resolution of 1920 x 1200 and 13-megapixel rear camera and design-wise it's thought it will have very narrow bezels, although of course none of this has been confirmed yet.
We'd really like to know what you feel about this Meizu MX3 concept? Would you like the real deal to look like this? Let us know by sending us your comments.
Source: MyDrivers (Google Translated)