iPhone 6 / 5S dubbing could be important factor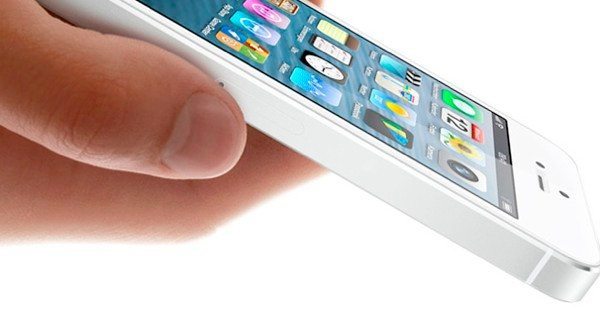 The Apple iPhone is an iconic smartphone and has been a pioneer in the mobile industry since the original iPhone was released back in 2007. The next iPhone in the series is expected to have an iPhone 6 or iPhone 5S dubbing and today we wanted to look at the importance of Apple's naming system and whether it has started to have a negative effect and should be overhauled.
Since the first-generation iPhone we've since seen the iPhone 3G, the iPhone 3GS, iPhone 4, iPhone 4S and most recently the iPhone 5. The next iPhone is expected to release sometime between this summer and fall and while many tech sites have dubbed this the iPhone 5S nobody really knows what it might be officially named and it could just as easily be titled the iPhone 6.
Commonly it seems to be thought that the iPhone 5S may release this summer with an iPhone 6 release early next year and lately we have been hearing a lot about the iPhone 5S being merely a refresh of the iPhone 5 rather than something to get really excited about. The question is, is this based on accurate information on genuine leaked specs of an iPhone 5S or is it merely the title of 5S that leads people to think this is more likely to be a minor refresh?
Most of us expect to see an improved processor, better camera, higher resolution display and maybe 2GB of RAM for the next iPhone, plus the next iteration of Apple's mobile operating system, iOS 7. Imagine for a moment if you will, that the next iPhone arrives and is called the iPhone 5S. If you already have the iPhone 5 you might feel, simply from the name alone, that it's not worth you upgrading until the iPhone 6.
We have a funny feeling that if the next iPhone arrived and was called the iPhone 6 rather than the iPhone 5S it would sell in higher numbers, even if the specs were exactly the same, maybe because the 'S' names sound more like an upgrade rather than a completely revamped phone with something new to offer. An interesting look into Apple's naming system by Ken Segall offers a really good insight into the iPhone numberings. Segall previously worked as an Apple consultant until 2008 and prior to that was creative director for Apple's ad agency.
He feels that while it makes sense for Apple to stick to a numbering system for the iPhone (as when a new one arrives Apple still sells some of the older models), the 'S' versions should be dropped in favor of simply moving up to the next number with each release. His feeling is that the 'S' moniker is more likely to indicate an interim kind of iPhone to consumers, something we find ourselves agreeing with. This means that if the next iPhone were to be something truly groundbreaking it would still be more likely to be regarded as a fill-in device if it was titled the 5S rather than the iPhone 6.
Segall makes a relevant point when he refers to car naming systems and says that if consumers were looking for a new car right now they would be considering 2013 models but if one of these were labeled 2012S most people wouldn't look twice. He concludes by saying that surely each new iPhone deserves a fresh new number alone, so that the next iPhone should be the iPhone 6 and says, "If it's worthy of being a new model, it's worthy of having its own number."
This seems fair enough to us although even with the following number alone used for each new iPhone it would not stop accusations of "incremental" changes from some. Many said this about the iPhone 5 even though it did bring major improvements and changes. We certainly feel though that a new number for each iPhone makes more sense and has to be the way forward for Apple. Although it may not be logical, human nature is such that the same number used again for a new iPhone with a letter added on will always sound more like a minor supplement rather than something more significant.
We'd really like to know how you feel about the Apple iPhone naming system? Do you agree that the next iPhone should skip to the iPhone 6 name? Maybe you'd like to see a new hurricane-like naming system that didn't include numbers at all but good old-fashioned names such as iPhone George, iPhone Hannah, iPhone Ian, or alternatively iPhone Glorious, iPhone Hero and iPhone Ideal. Let us know with your comments, as we'd love to hear your ideas.
Source: Ken Seagall