iOS 6 platform security risks looked at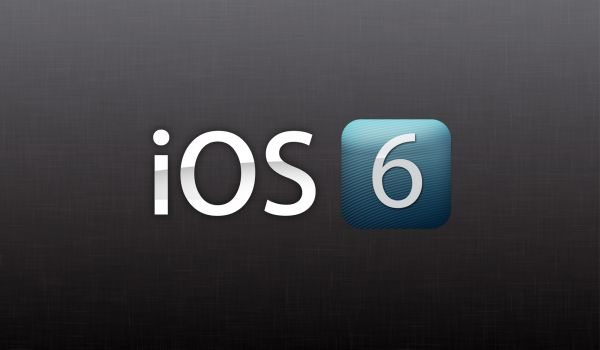 The launch of the iOS 6 platform could not have made Apple devices users happier. However, it has been about 6 months since its launch, and the experts are unhappy about the security risks, which may compromise device user's data security and experience when using iOS 6 device. So if you're an iOS supporting device user, then this news is for you. Read on to know what security risks you may face and how to avoid them.
The 3 risks you may face:
1. Mobile Hijacking via iOS Profiles
Files called mobileconfig or iOS profiles are what used by mobile carriers for configuring settings for features like Wi-Fi and e-mail services. So by making a malicious profile and asking the users to download it for free, hackers can cross Apple's security and easily get access to the iOS device.
There is another way by where hackers can get access to your iDevice when the users download profiles by mobile carriers but via a public Wi-Fi or an unsecured channel. The hackers can then change the files to suffice their own needs and thereby compromising device's security.
2. Bypassing any iPhone Lock code
There is another way in which hackers can misuse your iOS device by bypassing the lock code. In case your iOS 6 supporting iPhone falls in the wrong hands, attackers then can easily access the data and make calls or send text after bypassing its lockcode. By following a proper sequence of alterations and pressing buttons, they can make the phone boot into full phone app mode, allowing them to make calls, send texts and even alter user data. The procedure for this kind of hacking goes something like this: turn the phone off, initiate and then cancel an emergency call, press the off button and lastly hit cancel. This will bypass the lock code and hence breech in security.

3. Easier Cybercrime through Apps
Another secret passage for getting user data is through Apps. Although iOS 6 is being applauded for the 200+ app, there are a few security issues regarding this. Here is one of them, through Passbook. It is a new app that incorporates digital tickets, gift voucher, loyalty cards etc.
An iDevice user's personal data including information about their presence at home and credit card details can easily be exploited by the attackers.
Also since Apple no longer asks a password to download free apps, the users may not notice these malicious apps on their devices until they are hacked. So these are the risks and security issues that compromise an iOS 6 devices' security. But do not panic as you can learn how to deal with them.

How to reduce iOS 6 Security issues
To protect your iOS 6 devices and keeping your data safe is quite easy. These are the three master rules if you want to protect yourself from the first kind of attack, which is by malicious iOS profile and while downloading mobileconfig files:
– Always remember to download and install profiles from trusted or credible websites or applications. You might want to run a search to know if the particular website is trustworthy or not, but investing a few minutes in this task can save you from a corrupted phone and from data theft.
– Never-ever download profiles from an unencrypted channels or WiFi. An encrypted channel can be easily recognized by "https" at the beginning of its URL.
– Keep a check on non-verified profiles. Although verified profiles aren't always trustworthy, there non-verified can bring you bad news.
For the second kind of security breech that is bypassing the lock code, you will have to put some extra effort for protecting your iDevice from theft as there isn't a fool proof methodology to handle this problem. This isn't the first time Apple is facing this kind of issue as iOS 4 also had a similar problem, although it was later resolved by an update from Apple. So just wait till they update your iOS 6 to make it free from this issue.
Lastly, to avoid cybercrime via apps, just follow the given things:
– Remember to properly configure your security settings by numeric, password, or fingerprint locks to access any features of your device.
– Download apps only from Apple App Store as it has become much more secured.
– Keep an eye on apps that keep asking you your personal info. These may be the malicious apps they even you might have not downloaded.
– Try to limit keeping personal data in your device.
– Download only trustworthy apps to avoid being a victim and always keep them updating.
Author bio: This guest post was written by Chankey Pathak. Chankey is a Perl developer from India. Besides, he is a tech enthusiast and manages some blogs which are based on Android and Tizen.