Sony Xperia Z could be T-Mobile USA bound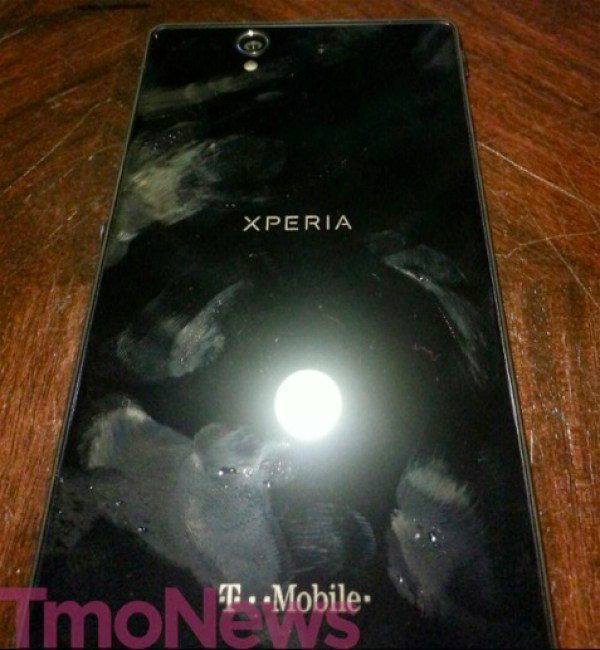 The Sony Xperia Z has been a popular smartphone in regions where it has been released. It combines sleek styling with some top-notch specs and it has the added advantages of being both water-resistant and dust-resistant. If you're a T-Mobile USA customer then it looks as though this flagship device could soon be coming your way.
Although there is no confirmation yet that T-Mobile will offer this phone stateside there are reports that the carrier is currently testing this device. Obviously T-Mobile would not be bothering to test the Xperia Z if it had no interest in carrying it and if the tests go well then there's no reason to think T-Mobile will not announce it will be offering the Xperia Z soon.
The image above purports to be the Sony Xperia Z with T-Mobile branding so testing could be some way along. However we cannot verify the validity of the photo and so urge readers to take this news with a pinch of salt for now. If the Xperia Z does come to T-Mobile USA though then you could soon be taking advantage of its 1.5GHz Snapdragon quad-core processor, 5-inch full HD display, 2GB of RAM, 13-megapixel rear camera and 2330 mAh battery all running on Android 4.1 Jelly Bean.
If T-Mobile offers the Xperia Z then likely pricing would be one payment of $99 followed by approximate $20 monthly payments over 2 years, which seems to be the price for most high-end smartphones under T-Mobile's new pricing system. We'll be following developments on the Xperia Z heading to T-Mobile and will bring you further news as we hear it.
In the meantime we'd like to know if you'd be happy to see T-Mobile offering the Sony Xperia Z? Why would you choose this over other upcoming top smartphones such as the HTC One and Samsung Galaxy S4? Send your comments to let us know.
Source: TMONews