T-Mobile Galaxy S2 4.1.2 Jelly Bean update begins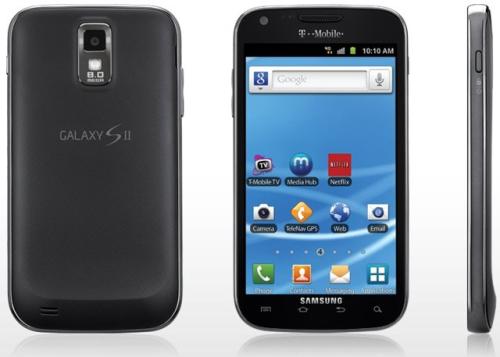 If you are the owner of one of the various versions of the Samsung Galaxy S2 the last few weeks you may have been constantly checking the availability of the Android 4.1.2 Jelly Bean update, and today we can tell you that the T-Mobile version of the handset is starting to receive the new firmware.
Samsung first started to push out the new operating system a couple of months ago, and more recently it landed for Sprint users as well as the GT-I9100P version of the handset. Now though the company has begun pushing out the new firmware to customers with the device on T-Mobile in the US.
The best selling Android smartphone of 2011 is being treated to a massive update in the form of Android Jelly Bean, which is a much bigger step up compared to when it went from Gingerbread to Ice Cream Sandwich.
The changelog includes the much loved Siri rival Google Now, smoother and faster performance thanks to Project Butter, TouchWiz Nature UX first seen on the Galaxy S3, enhanced camera features, new notification bar, two home screen modes, and much more.
As usual the update is released in phases so don't worry too much if you have yet to receive a notification for the update, but you can check yourself by selecting About phone from the settings, and then software updates. Users can also connect the device to the Samsung KIES application and check that way, and make sure you back up data and the battery has at least 75% charge left.
Has your T-Mobile Galaxy S2 got the Jelly Bean update yet?
Source: SamMobile.