Nokia Lumia 928 accessories confirm imminent release: Update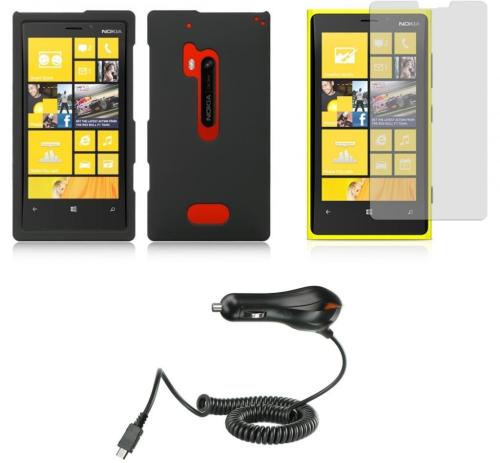 Quite often we get to see smartphone cases or other products emerge before some handsets have even been officially announced, but today we have accessories that have appeared on a major online retailer that seems to confirm the imminent release of the Nokia Lumia 928 on Verizon Wireless.
The rumour mill surrounding the Nokia Lumia 928 has been gathering pace in recent weeks, and more recently an actual image of the device appeared online. Now some accessories for the Nokia Lumia 928 have appeared on Amazon.
Obviously it could just be someone trying to make a quick buck by selling some fakes, but the images of the products are using a Nokia Lumia 920, and the hard cover case has a cut out which could be for the Xenon flash that is supposedly coming on the handset alongside the LED unit.
The seller on the website has a good rating with thousands of positive reviews so they wouldn't want to damage this reputation by selling some fake accessories. The handset that is heading to Verizon is tipped to feature an aluminium frame and to also be of a thinner form factor compared to the older model.
A Nokia Lumia 928 release will at least give Verizon customers something else to consider especially as there is no news on the availability of the HTC One on the carrier.
Update: Now some more accessories have emerged that you can read more about here.
Will you be getting the Nokia Lumia 928?
Source: Phone Arena.