ZTE Geek becomes official, dodgy name choice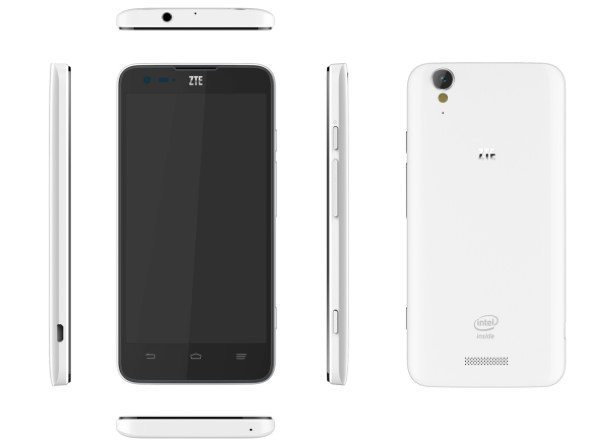 We always enjoy bringing readers details of newly announced smartphones and today the ZTE Geek was made official. We have details of specs ahead but couldn't help chuckling at the title of this phone and wonder if it's rather a dodgy name choice. Although the term 'geek' has become rather more cool within the tech world lately, it still has some rather questionable connotations elsewhere although at least a smartphone called Geek will stand out from the crowd.
Back to business though and rather more importantly we have some specs for the ZTE Geek and interestingly this device will use one of the new Intel Clover Trail+ processors. More specifically the Geek will be powered by a 2GHz Z2580 Clover Trail+ dual-core CPU and compared to the previous Intel processor this is claimed to be double the speed for computing and triple the speed for graphics.
Other ZTE Geek specs include a 5-inch HD display with resolution of 1280 x 720, 1GB of RAM and 8GB of internal storage, expandable via microSD. There's also an 8-megapixel rear camera, 1-megapixel front-facing camera, wireless charging, a 2300 mAh battery, LED supplement light, Wi-Fi 802.11 a/b/g/n, Bluetooth 4.0, GPS and HSPA and it will all run on the Android Jelly Bean operating system.
There's no news yet on a release date, pricing and which regions will see the ZTE Geek but the Geek name itself is definitely confirmed with the press release from ZTE. We'd really like to hear your views on the ZTE Geek, an image of which is shown above. Does the design appeal to you? Do you think the 'Geek' name is cool or will be a hindrance to the success of the phone? Let us have your comments.