iPhone 5 and $15 million price tag raises eyebrows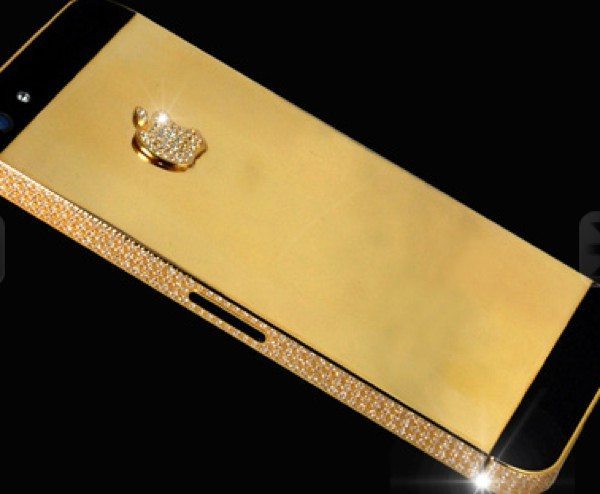 Every now and then we like to step away from the usual mobile realm and come up with in item of interest for readers that's a little bit different. Today we can tell you about an Apple iPhone 5 with a $15 million price tag that's raising eyebrows as the most expensive phone in the world. It certainly raised ours but we'd like to hear what you think of such extravagance for a smartphone.
We've reported several times now about Liverpool designer Stuart Hughes and his renowned luxury devices, which are hand crafted and take weeks to make using precious metals and jewels. One of the most recent was the Solid Gold iPhone 5 Edition that comes in at £22,000 or US $33,000 and who could forget the iPad 2 Gold History Edition with a genuine 65-million year old piece of T-Rex bone at a cool £5 million, around US $7.5 million.
Now Hughes has gone a step further with an iPhone 5 Black Diamond edition that was specifically custom-ordered by a Chinese businessman and cost £10 million, over US $15 million. The phone is made from 24 carat gold and 600 white diamonds used for the chassis, 53 of those making up a glittering Apple logo. What we loved best was that the home key is now a 26 carat black diamond which, get this, the businessman already had!
Other elements of the iPhone 5 Black Diamond include the use of Sapphire Glass, even stronger than Corning Gorilla Glass 2 and in total 135g of 24 carat gold was used. Hughes took around 9 weeks to hand make this luxury edition iPhone. He claims that the iPhone 5 Black Diamond is the "world's most expensive phone" and who are we to argue, it's not like we've seen a lot of this kind of thing knocking about.
We'd love to know what readers think about this very special iPhone. It's certainly an eye-catching device and we can certainly admire the effort and craftsmanship that went into making the most expensive phone in the world but can something with this much bling ever be truly stylish? Maybe you think spending this much on a phone is almost obscene and could never justify it? Perhaps you feel that if you had the money you too might splash out on something similar? Let us know with your comments.
Source: Stuart Hughes