Galaxy Tab 3 specs & design appear, resembles Note 8.0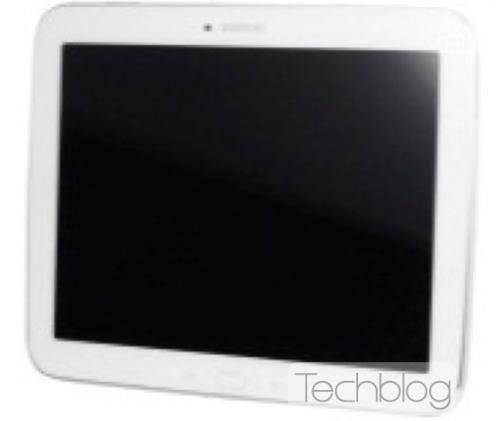 The Android platform is slowly eating away at the dominance that Apple has enjoyed over the last few years when it comes to the Tablet PC market. Smartphone manufacturer Samsung has provided devices in this sector for a while now and some alleged Galaxy Tab 3 specs and design appear that resembles the form factor of the Note 8.0.
There have been rumours surrounding the next range of tablet PCs from Samsung for a while now, and now some reports are suggesting that the new model will come in two screen sizes, 8.0 and 10.1. Away from the size of the display the only main differences between the two models will be the battery packs powering them, and the image you can see on this page if accurate will mean the new device will look similar to the Galaxy Note 8.0.
That is where it ends though as the two devices will have a dual core processor running at 1.5GHz with the larger of the two devices having 2GB of RAM, while the smaller model will use 1GB of RAM. They are claimed to both have 16GB of on board storage and are also be expandable via microSD card.
Both will have 8-megapixel rear cameras along with a 1.3-megapixel unit on the front while both displays have a resolution of 1280 x 800.
It is also being claimed that the new models will be released next month with 4G connectivity coming in either June or July, but now it's that time to reach for the salt pot, as these specifications seem to us at least a little outdated, and we would be surprised if Samsung didn't release new tablets powered by quad core processors along with better displays.
Source: Techblog via Google Translate.