CSR Racing finally released for Android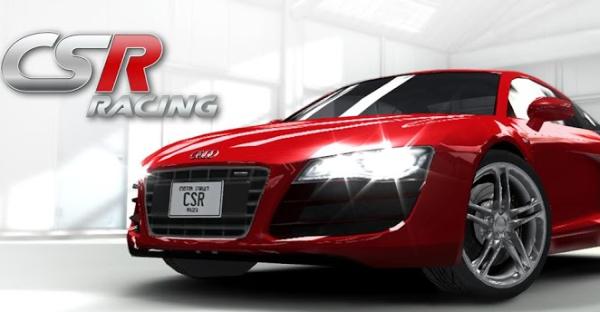 The Android platform has a number of different racing games available to all those petrol heads out there with the main focus recently being taken up by Real Racing 3. Users of the platform quite often have to wait a while before seeing popular titles that are available for iOS users to reach them, and that can certainly be said about CSR Racing that has finally been released for Android.
The game was released for iOS user's months ago in the summer of last year and now finally Android users can get a taste of CSR Racing on their devices. The free game is a little bit simpler to Real Racing 3 as it focuses on drag racing, but that's not to say you won't be treated to a great racing game.
There are a number of great cars to be had though that are officially licensed from the likes of Audi, BMW, Chevrolet, Dodge, Ford, and many more with some surprises promised as well. While only needing to beat one opponent at a time there is some skill needed as perfect gear shifts and acceleration will be needed to come out victorious.
The game is another freemium model with in-app purchases for users that want to progress and upgrade their cars quickly, and the graphics with smooth gameplay have been mentioned by those already playing the game.
To download CSR Racing head over to Google Play here.
Have you been waiting for CRS Racing?