Hidden app anti-theft for iPhone, proven track record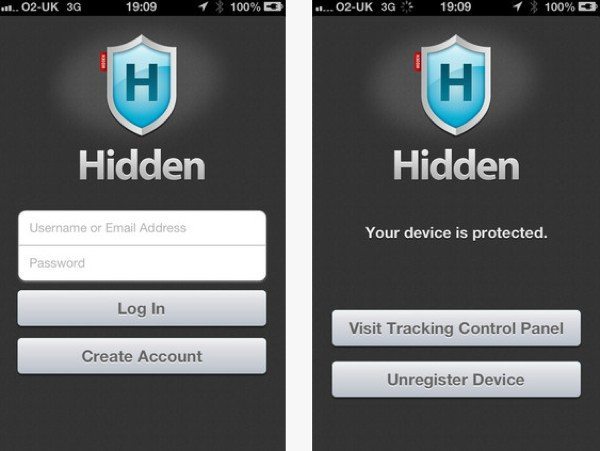 We always try to bring readers news about useful apps available and today we have details of the Hidden app, an anti-theft solution for iPhone. If you dread the thought of your iPhone going astray then this app may appeal to you and it claims to have a proven track record. It's a free iOS app although users will also need to pay a monthly subscription for the service.
The app is dubbed 'hidden' as it lays hidden on your device. If your device goes missing then Hidden will track its location and trigger a notification that mimics an alarm clock. When the person who has the device attempts to dismiss or look at the notification the app opens and takes real-time photos of whoever is using it, no matter where that is across the world and they will have no idea.
The monthly subscription service plans begin at $15 per year for Basic protection for one device and other plans are priced at $30, $45, $125 and $395 per year, the latter Ultimate plan covering up to 100 devices. For these prices users will receive theft recovery assistance and immediate activation.
The Hidden app by Flipcode Ltd can be found at iTunes here and is compatible with iPhone 3GS, iPhone 4, iPhone 4S, iPhone 5, iPod touch (3rd generation, 4th and 5th generation) and iPad running iOS 4.3 or later and has been optimized for iPhone 5. Alternatively head here for the monthly subscription plan details.
We'd like to hear from you if you are going to try out this new app from the App Store. Perhaps you could let us know what you think by sending your comments to us or maybe you've already used the app to good effect.