HP Slate 7 UK release date and price set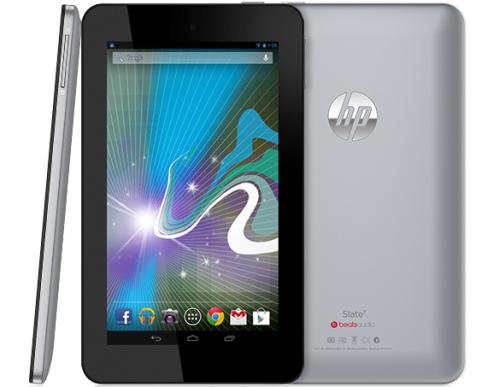 If you are after an Android tablet that has a screen size of around 7-inches there is plenty of hardware to choose from with the Nexus 7 being the most popular device among many Android fans. Residents in the UK are about to get another device to pick from as the HP Slate 7 gets a UK release date and price.
The company has put the device up on its official website with official pricing of £129 with availability around May 1st. This is only £30 cheaper than the 16GB Nexus 7 though but the device may be worth a look as it offers something the Nexus 7 doesn't in the form of expandable storage thanks to microSD card support.
For your money the HP Slate 7 will offer a 7-inch display with a resolution of 1024 x 600 that is powered by a dual core Rockchip RK3066 processor that is running at a 1.6GHz clock speed, and paired with 1GB of RAM.
There is 8GB of built in storage that can be boosted by a further 32GB, and other features of the device include a VGA front facing camera for all those video calls, and a 3.15-megapxel camera on the back of the device .
The device is priced quite competitively but there are rumours that the new Nexus 7 will be arriving soon that will be at least priced at the same levels as the current model, or maybe even cheaper.
Will you be considering the HP Slate 7?