iPad 5 release could see big size & weight loss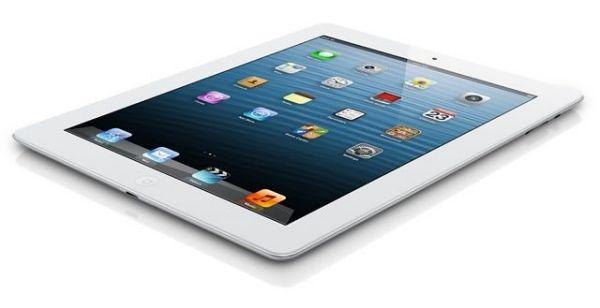 The rumours and speculation surrounding the next full sized iPad model from Apple have been growing in the last few weeks, which with Apple can be expected. Some of these rumours from various sources are mainly hinting at the same thing though, and the iPad 5 could release with a big size and weight loss.
Recently we heard that new display technology could mean a much slimmer iPad along with the device could be released at some point during June, and now an analyst that has provided accurate information in the past as hinted at the form factor of the iPad 5.
Ming-Chi Kuo of KGI Securities is suggesting that the iPad 5 will hit mass production along with shipments around either August or September, but it's the actual size of the device that will be most interesting. It is being suggested that the iPad 5 will be roughly 25 percent lighter and 15 percent thinner than the iPad 4.
This could mean the device will be around 7.5mm to 8mm thick and weigh about 500grams, which compares to the current model that weighs in at 652grams for the Wi-Fi only model and is 9.4mm thick.
Other specs of the device are rumoured to feature similar spec front and rear cameras with the device powered by an A7X processor, and the bezel of the device will be similar to that of the iPad mini. Apple has been tipped to be using the same touch technology that is used for the iPad mini, which is more energy efficient so the battery size and capacity can be reduced.
While many people do prefer the larger sized display of the iPad making the body smaller and lighter will appeal too many other consumers that find larger sized tablet PCs tiresome to hold for prolonged lengths of time.
Source: MacRumors.