HTC Desire L solid offering announced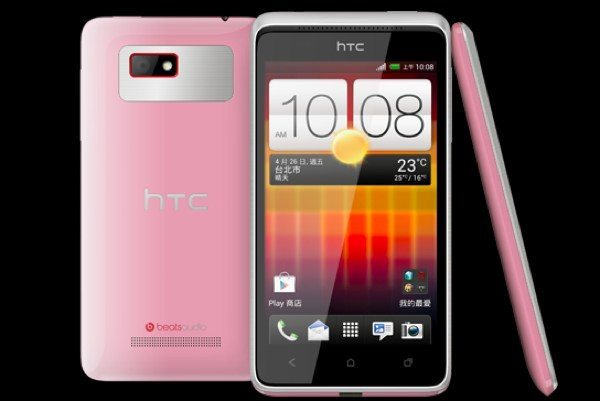 News today of yet another new smartphone arrival, the HTC Desire L. This has just been announced in Taiwan and is a solid smartphone, very much in the usual HTC design mold. It's a low to mid-range smartphone, so nothing to get too excited about but if you want to know more then read on.
The HTC Desire L is powered by a 1Ghz dual-core processor, has a 4.3-inch WVGA Super LCD2 display with resolution of 800 x 480, 1GB of RAM and 4B of internal storage (expandable via microSD). There's also a 5-megapixel rear camera with wide f/2.0 aperture and 720p HD video capture capability and it has a 1800 mAh battery and Beats Audio.
As far as operating system is concerned we only know so far that it's Android but the version has not been specified. It looks likely to be Jelly Bean though and will be skinned with HTC's Sense UI. Dimensions of the Desire L are 128mm x 66.9mm x 8.9mm so it has a slim profile and it weighs only 118 grams so might suit those who specifically want something lightweight and not too bulky.
For those who like something a little different the handset comes in pink as well as black or white color options. Although it has been made official now for Asia there's no news on if it will come to other regions and the price has not yet been announced although it's expected to be competitive.
We wonder what you think of this HTC offering? Do you hope the Desire L comes to other regions outside Asia? Send your comments to let us know.
Source: HTC Taiwan (Google Translated) Via: Engadget