Update: Iron Man 3 second gameplay trailer for official app released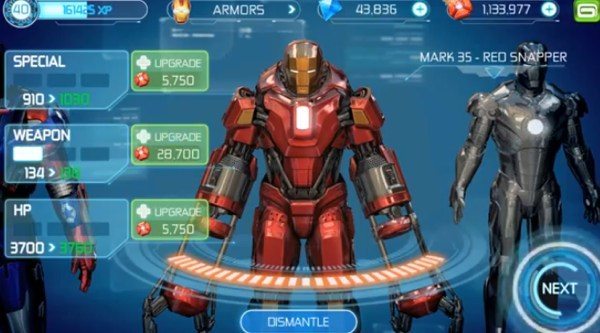 Back at the end of May we brought news of the first Iron Man 3 gameplay trailer for the mobile game. The gaming app for both the Android and iOS platforms is due to release on April 25 while the Iron Man 3 movie will arrive in theaters from May 3. We've embedded the Iron Man 3 second gameplay trailer video below this story to give you a taster of what's to come.
The Android and iOS app for Iron Man 3 involves the player as billionaire Tony Stark battling the AIM around the world in a fast-based game. The latest trailer from Gameloft is 50-seconds long and shows a taste of the endless runner game in which Iron Man flies throughout. It looks really addictive and players will have to collect items along the way, dodge obstacles and beat enemies.
As we already said the game is due to arrive in app form at Google Play and the App Store on April 25 and we are now only days away. We sincerely hope that there won't be any delay in the release but Android enthusiasts will know that sometimes the app for their platform isn't ready on time and follows later. We have nothing to say that will happen on this occasion though so fingers crossed!
The Iron Man 3 Official Game Stark Industries trailer was released yesterday and shows how players will be able to develop 18 suits from the movies and comics and then upgrade them in this free-to-play adventure. Take a look at the trailer below this story and let us know what you think. You may also be interested in our recent post about the Alcatel smartphone that will make an appearance in the Iron Man 3 movie.
Will you be downloading the Iron Man 3 app for Android or iOS as soon as it becomes available? Let us know with your comments.
UPDATE: You can now go and download the new Iron Man 3 official game via the App Store and Google Play, for more information please read our article here.