Best bizarre iPhone 5 cases to stand out in a crowd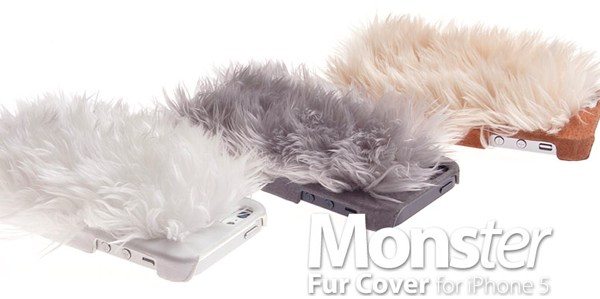 We have some Apple iPhone accessory news for you today involving iPhone 5 cases but just for a change these are no run-of-the-mill cases. There are some very bizarre iPhone 5 cases and we thought we'd round up some of the best of them for you that would be great if you like your phone to stand out in a crowd.
These cases will not be to everybody's taste but they are certainly different and of course there will be some people who absolutely love at least one of them, for whatever reason! Simply hit the case names to be taken straight to an order page. The first we have for you is the Monster Fur Cover for iPhone 5 priced at $34.99, which is strangely appealing. There are people who adore all things furry and this case would be ideal. It's a snap-on hard cover case and of course the fur is artificial and it comes in three color options, Snow White, Schnauzer Grey and Creamy Camel. There are cutouts for all ports and buttons but we should caution readers that allergic reaction may occur from the fur.
The next case may appeal to those of us who haven't left childhood behind and is the SmallWorks iPhone 5 BrickCase, a Lego compatible high impact ABS hard case that will surely bring back fond Lego days. This one is priced at $24.99 and you can add Lego to your heart's desire to craft your own masterpiece while the Lego also protects your device. It's available in five color options, black, blue, clear, lime and red and offers access to all buttons, features, camera etc.
Another iPhone 5 case to get heads turning and will appeal to the child in many of us will particularly tempt Toy Story fans as it's designed on Buzz Lightyear's spaceship alien. The iPhone 5 3D Open-Eye Alien Phone Case is $46, so it's not cheap but is definitely fun and also very cute. Twisting the alien's ear will adjust the phone's volume while if you want access to the camera on your iPhone 5 you twist one of the eyes. This one is available in mid-May but is available to pre-order now.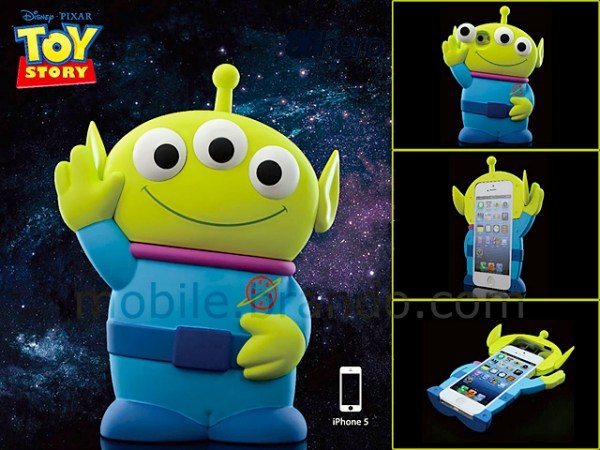 The next case is not so cute but is certainly bizarre. It's the iPhone 5 Commuter 3D Case from Otterbox at $44.95. This case is bright neon and one of the options features a 3D skull design that's a little disconcerting to say the least! The case has a two-layer system for sturdy protection. It comes in three options, Ninja (neon green and gunmetal grey), Sea Foam (teal blue and mineral blue) and Bloom (peony pink and stone white), all of which feature a different 3D design.
Here's a nice one for the kids and it's the Lovely Rabbit Silicone Bunny Case for iPhone 5 with Furry Tail — White priced at $6.56. This is a very cutesy bunny case with sticking up ears and a furry tail on the back of the case. Although it looks adorable it's also functional offering full access to ports without having to remove the case and also offering good protection to the phone.
Finally for those who like a touch of cool there's the iPhone 5 Skateboard Case with Wheels at a bargain $4.44. This is a silicone stand case cover skin, soft, flexible and skin-tight and offering good protection from the usual bumps and scrapes. The skateboard wheels can be attached or removed but when on can be used as a stand and there are also cutouts for functions.
Hopefully our selection will offer something for everyone and we'd like to hear which of these you might like for yourself. Maybe you have an alternative suggestion for an iPhone 5 cover that could be described as bizarre?