iPhone 6 possible variances to iPhone 5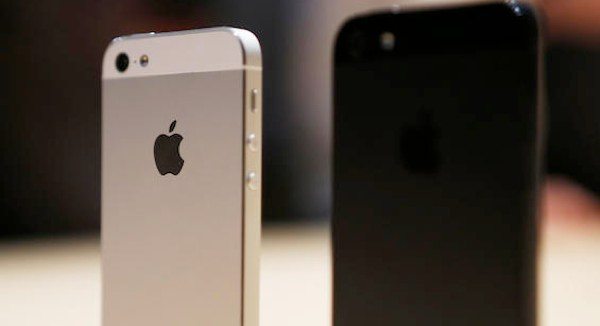 The Apple iPhone 6 smartphone is the subject of much discussion and there seems to be a division between those who feel an iPhone 5S is coming first later this year and those who think Apple will move straight to the iPhone 6. We think an iPhone 5S will be out first but some tech sites feel differently. A video that we have for you to view today for instance, discusses possible variances between the iPhone 6 and the iPhone 5.
Talk of the iPhone 5S and iPhone 6 is rife at the moment and we have to say that the consensus of opinion seems to feel an iPhone 5S will come later this year and the iPhone 6 next year. Therefore for the sake of making things simple we suggest that when you watch the iPhone 5 vs iPhone 6 video below, you simply think of the iPhone 6 as the next iPhone, whatever that will actually be called.
We thought the video was worth sharing with you as so much has been rumored and leaked about the next iPhone and one of the things that many of us are wondering is whether it will be a simple refresh to the iPhone 5 or whether it will be something much more significant. The team at Tech Radar all have their own ideas of what the next iPhone will offer over the iPhone 5 and give us some interesting insights into possible differences.
One thing discussed is the design of the next iPhone with a feeling that Apple needs to do more (as we have been saying for some time). It's noted that there is plenty of room for scope, maybe the use of liquid metal for example to give it an upgraded premium feel. Another view is that software will be the big change between the iPhone 5 and iPhone 6 with a big overhaul to iOS. It's hoped that iOS 7 will be fresh and exciting to users making the iPhone feel innovative again.
It's also believed that features could be the biggest difference with brand new ones on the way, some of them possibly involving motion detection, Retina detection security measures and also perhaps fingerprint scanning. It's interesting to see what other tech writers feel is likely for the next iPhone so do check out the video below this story. Also please come back to us as we'd very much like to hear what you think.
Do you feel that the successor to the iPhone 5 needs to be a significant revamp rather than an incremental upgrade? If so, what features or specs are you most hoping to see on the iPhone 5S or iPhone 6? Let us have your comments.