Samsung Galaxy S4 review verdicts roundup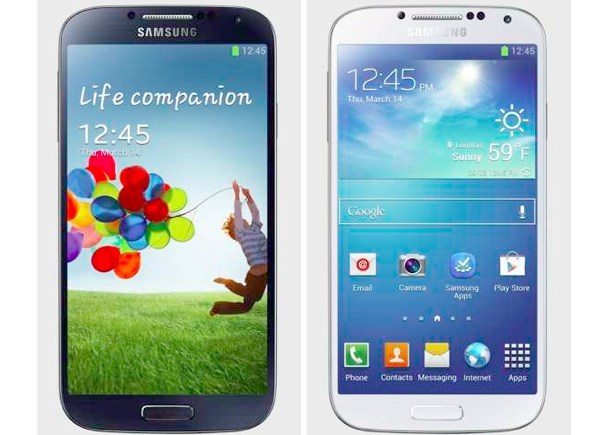 The Samsung Galaxy S4 is undoubtedly the smartphone of the moment although it will face some stiff competition from the HTC One and Sony Xperia Z. The Galaxy S4 releases from this week in regions worldwide and is already set to dominate Android smartphone sales. We thought we'd take a look at some of the first reviews from those in the know and give you a Samsung Galaxy S4 review verdicts roundup.
We'll just give you a brief specs rundown first so you know just what the Galaxy S4 has to offer. It's powered by a 1.9GHz Snapdragon 600 quad-core CPU or 1.6GHZ Exynos Octa-core processor, dependent on region. It also has a 5-inch Super AMOLED display with 1920 x 1080 resolution, 2GB of RAM and 16, 32 or 64GB of internal storage, expandable with microSD. The phone also has a 13-megapixel rear camera, 2-megapixel front-facing camera, 2600 mAh battery, 4G LTE connectivity (where applicable) and it all runs on Android 4.2.2 Jelly Bean with Samsung's TouchWiz with a host of new impressive features.
Onto our first review look then and this comes from Android Central and this is a hugely comprehensive look covering the hardware, software features, accessories, camera, build quality, performance and much, much more. Plus points of the Galaxy S4 are noted as it being fast with very decent performance and excellent display. Other aspects such as features, display, camera and the 4.2.2 Jelly Bean OS are also praised. Negative points are viewed as Samsung's TouchWiz UI and the plastic build and design, said to feel cheap, while the odd "performance hiccups" are also mentioned.
The overall verdict is that the Galaxy S4 is an "easy recommendation" that ticks many of the right boxes. The handset is seen to be a good all-round performer but even so there seems to be a certain disappointment that the phone just fails to excite as much as hoped for and that Samsung has merely upgraded specs and added new features to the Galaxy S3 rather than given it more of a revamp.
On to the next review, this time by the inimitable Engadget. The Galaxy S4 again seems to impress with specs and factors such as battery life, design and overall performance. However although some of the new software features are noted to be innovative they are not always seen as practical and don't seem to be viewed that favorably for long-term use. Another thing that fails to impress is once again the design, which although is seen as better than the Galaxy S3, still doesn't excite when compared to other new handsets such as the beautifully styled HTC One. The conclusion is still that the Galaxy S4 is "absolutely the handset you want" if moving from another Samsung device and is rated as a "great" generally. However, once again although there's a lot of positivity towards the phone there also seems to be a sense of disappointment with the reviewer describing it as "predictable."
The next review we looked at comes from Laptop with another in-depth look at the Galaxy S4. This gives a 4 from 5 star rating and pros are noted as the powerful software, excellent camera and features, display and removable battery microSD card. On the other hand cons are pointed out such as the display being difficult to see properly in sunlight, the "average" battery life and you've guessed it, that plastic design comes up for more criticism. We're sensing a theme here! Ultimately though, despite some negatives the phone is described as taking "Android phones to the next level."
The final review we have for you comes from Cnet and this one gives a very positive 4.5 from 5 star rating for the Galaxy S4. Jelly Bean 4.2.2 receives admiration as well as the camera, processor and software solutions and other good points noted are the microSD storage expansion slot and replaceable battery. This is the first review out of those we've looked at that makes a negative comment about the display though (said to be dimmer than some others) and another thing noted was that the power button sometimes comes on at unwanted times. Some camera modes are also said to be not working as promised and the extent of the software features is viewed as rather overwhelming.
The overall verdict is that it's a "top choice" and that the Galaxy S4 earns Samsung its "goal of global smartphone dominance." Design-wise although it's noted that it doesn't live up to the looks of phones such as the HTC One or iPhone 5, the performance, software and hardware make it "the most powerful superphone" on the globe.
We've completed our look at some of the first review verdicts of the Samsung Galaxy S4 and it's easy to see that the consensus of opinion is that this is a highly impressive smartphone with a lot to offer in the way of hardware and some of its features, although some felt a little unexcited. One thing that all of the reviews seemed to agree on was the uninspiring design and once again we wonder how long Samsung is going to cling on to the so-often criticized plastic build of its flagship device. Ultimately though the Galaxy S4 has a lot to recommend it.
We'd love to hear what readers think about the Samsung Galaxy S4 and the verdicts of these reviews. Had you already made up your mind to purchase the Galaxy S4? Has anything in our review roundup made you think again or do you still feel the Galaxy S4 is everything you want and more? Let us have your comments on Samsung's latest flagship smartphone.