Galaxy S3 default keyboard bug fixed with Swype release, Hands-On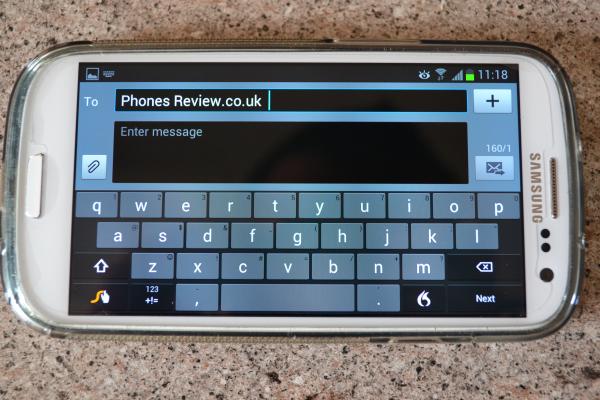 Android users can easily change the stock features of their handset by installing a huge variety of applications that are available, but they are not without their problems in some cases though. Owners of the Samsung Galaxy S3 have long been plagued with the default keyboard bug that sees the handset returning to the stock offering every time the handset is powered down, but the recent Swype release has seemingly fixed this problem.
Over the last couple of months I have been using the likes of the SwiftKey and the iKnowU keyboard applications on my Galaxy S3 purchasing the full versions of both, but it wasn't long before I was met with the annoying problem of the device reverting back to the stock Samsung offering when switching my handset back on.
Some will say just don't switch the handset off but I have always powered down my smartphone when I turn in for the night. In use I found both applications to be a marked improvement over the stock keyboard, but as soon as I noticed that Swype had come out of beta with a full release onto Google Play early yesterday morning I downloaded the free trial version to my device.
It didn't take me long before I grew to love this application even more than the others I had already installed, and this increased even further this morning when after turning on my handset and went to reply to a message I realised it hadn't gone back to the stock keyboard.
Since then I have tried doing the same with SwiftKey and iKnowU but the problem still exists with these applications, and before the developers of SwiftKey have blamed the Android software for the cause of this issue. This surely can't be the case if Swype doesn't get removed from the default setting every time there is a power down.
In use Swype has similar method of quickly creating words by moving your finger across to other letters, and you are also provided with predictions on the next word that is based on your previous use of the app. The Dragon Key is a neat feature that allows you to go hands free and dictate your text message that you want to send.
Overall this is by far my favourite keyboard application that I have used so far and will now be the one I will be using all the time, and that's not just because it doesn't revert to the stock keyboard every morning when the handset is switched on.
What is your favourite keyboard application and have you been frustrated with the Galaxy S3 default bug?