HTC One S 4.1.1 Jelly Bean update finally reaches T-Mobile users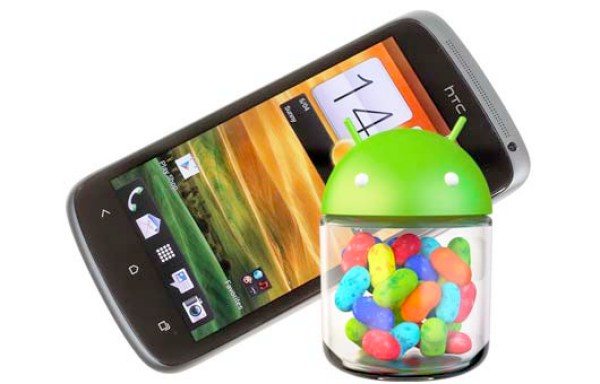 There's good news today if you're a T-Mobile USA customer with an HTC One S smartphone as the Android Jelly Bean update is finally heading your way. Although Jelly Bean has already arrived for some HTC One S owners on other carriers worldwide it was MIA for T-Mobile US customers.
The Android Jelly Bean 4.1.1 update is large at 675MB and will bring many benefits to users upgrading from the Android Ice Cream Sandwich operating system and there are also bug fixes included. There were mumblings a few weeks ago that the update was at last being tested and now T-Mobile has started to roll it out to HTC One S users.
If you want to update it's live and available now but you will need a Wi-Fi connection. The OTA (over-the-air) method is not possible in this instance because of the whopping size of the update. The upgrade through a Wi-Fi connection may take up to 20 minutes but there is no info yet on whether the update will come in stages or is available to all HTC One S owners on T-Mobile right now.
It's worth checking your Settings for availability and once your HTC One S is running Jelly Bean you'll enjoy Google Now, Project Butter, an improved camera app, Face Unlock changes and much, much more. At this stage we don't know if T-Mobile will issue a further update to Jelly Bean 4.2 for the HTC One S at some point, along with HTC Sense 5. This has already been confirmed for the global edition of the HTC One S but for now it's a case of wait and see.
Do you have an HTC One S on T-Mobile and if so have you checked in Settings for notification of the update? Let us know what you think about the delights of Jelly Bean when you have upgraded your device by sending your comments.
Source: T-Mobile