HTC One with Dual SIM and MicroSD support release set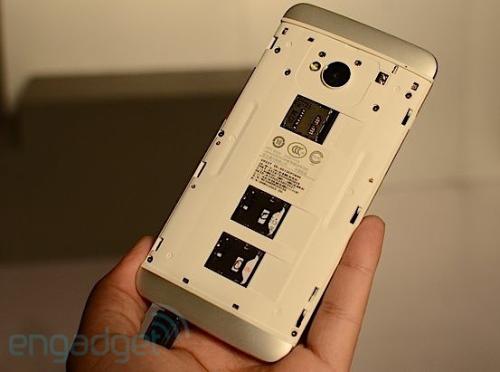 There is no doubting that the HTC One is an excellent smartphone that will be giving the competition in 2013 a run for their money, and that includes anything that Apple or Samsung brings to the table. Now a new version of the HTC One with Dual SIM and MicroSD support has had its release date set.
The HTC One has been widely praised by consumers that already have the device in their hands, while some users have been seeing a software update to improve the camera even further. Now a new version has been officially announced after leaking earlier this month that has dual SIM and microSD support.
Unfortunately this version is only going to be available in China and on all major carriers in the country, and is set to be available directly from HTC on April 26th. The rear cover comes off the device to reveal the slots for the various cards but it doesn't seem that the battery is removable by the user.
At the time of writing no pricing has been set for the device but having microSD support will be welcome news for some potential purchasers of the handset. Having no option of extending the internal memory further is arguably the only criticism that can be levelled at the HTC One, and it's not known if this version will have different microphone technology after the recent injunction Nokia won against the smartphone.
Do you wish that HTC released this version of the HTC One elsewhere?
Source and Image: Engadget China via Google Translate.