LG Optimus G Pro image and specs leak ahead of US release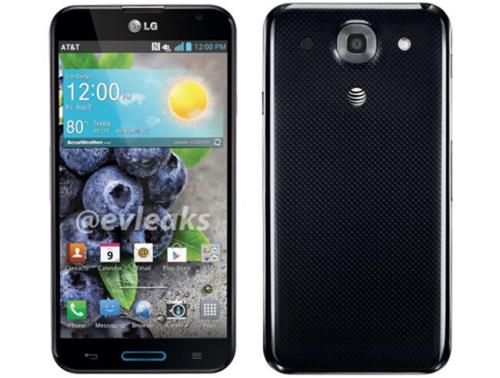 With upcoming smartphone launches these days not much is left unknown about the device in question as for most of them numerous leaks and speculation normally reveals a lot of the details, and that certainly can be said about the LG Optimus G Pro that has seen a specs and image leak before a US release.
Earlier this month we heard the device could be coming to the US at sometime in May on carrier AT&T, and now ahead of the LG event next week the image that you can see on this page courtesy @evleaks has appeared.
That is not all though as a trusted source has provided some information to Engadget that is being claimed to be the full specifications of the LG Optimus G Pro which doesn't leave much for LG to surprise us with next week.
The version heading to the US shores shares most of same the features as the international version of the handset such as the Full HD 5.5 touchscreen display except it is a IPS unit instead of a IPS+ panel, which is powered by the Qualcomm Snapdragon 600 processor running at 1.7GHz, and coupled with 2GB of RAM.
There is a nice 32GB of on board storage that is expandable by another 64GB via microSD card, and camera wise it will have a 13-megapixel rear facer with a 2.1-megapixel unit on the front. It will obviously support AT&Ts networks and will come running the Android 4.1.2 Jelly Bean operating system to begin with.
It doesn't look like AT&T will be burdening the handset with too much of its own software except the likes of AT&T DriveMode and Navigator pre-installed, and it's not long now before the handset will be made official.