HP Slate 7 in US release, available now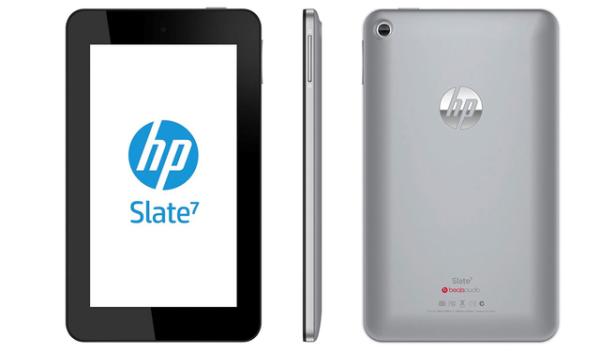 Smaller Android tablets have grown in popularity in recent times with an ever increasing number of devices becoming available at various price levels, and we now have news of the HP Slate 7 that has now seen a release in the US and is available to purchase now.
We recently heard how the tablet would become available to UK consumers from the start of next month, but now the device has gone up on the US HP website with free delivery in two business days. The HP Slate 7 has been priced at $169.99, which compares to the 16GB Nexus 7 that costs $199.99.
The tablet has a similar design to the Nexus 7 except it uses a metal casing, and while the 7-inch display only has a resolution of 1024 x 600 compared to the Nexus 7 that has 1280 x 800, the HP has features the Nexus 7 hasn't.
There is only 8GB of on board storage on the HP Slate 7 but this can be expanded thanks to microSD card support up to another 32GB, and there are two cameras on the device that include a 3.15-megapxiel on the back with a VGA unit on the front. The Nexus 7 has a 1.2-megapixel camera on the front with nothing on the rear.
Under the hood of the HP Slate 7 is a dual core processor running at 1.6GHz along with 1GB of RAM, and the device also has Beats Audio sound enhancements. It seems that the HP Slate 7 is also running a pretty much stock version of the Android operating system, although for the time being it's on 4.1 Jelly Bean.
Do you like the look of the HP Slate 7?