HTC One now in black available on Sprint, beats AT&T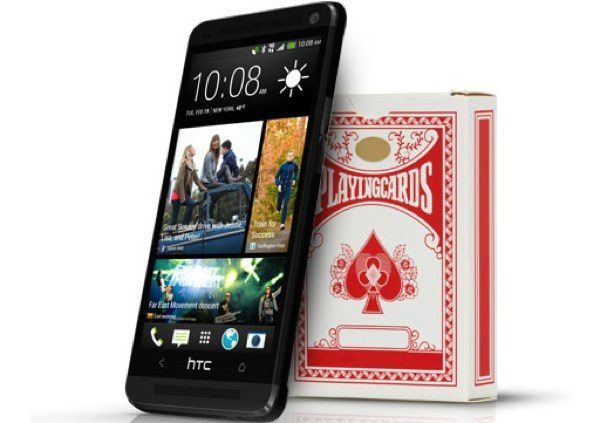 The HTC One is one of the hottest Android smartphones available with high-end specs and a beautifully stylish design. The phone comes in three different color options, black, silver or red although not all carriers will carry all of these. However if you're in the US and want the black version of the HTC One we can tell you that it is now available on Sprint.
The HTC One in the silver option was already on sale through Sprint but those who have been waiting to get their hands on the black model should be pleased to hear of its availability now. While there is no difference at all to the specs of the HTC One in black from the silver version it's good to know that it is available in both choices now. Sprint has beaten AT&T to the starting line with the HTC One in black, another smartphone able to use its 4G LTE network.
The HTC One in black at Sprint is the 32GB model. However if you want the 64GB variant of the HTC One in black you'll still have to wait for it to arrive at AT&T as the carrier has an exclusive for that, at least initially. The 32GB model though is a good price at Sprint at $99 on the usual contract for new customers. You can check out the details or order it at this Sprint page.
If you want a reminder of HTC One specs then it has a 1.7GHz quad-core Qualcomm Snapdragon 600 processor, 4.7-inch Super LCD3 display, UltraPixel rear camera, Android Jelly Bean 4.1.2, 2GB of RAM and much more to delight. If you want to see more on this then why not check out our earlier HTC One vs. Galaxy S4 comparison.
Have you been waiting for the black version of the HTC One and if so will you purchase it on Sprint? Maybe you're still hanging on for AT&T's black 64GB option? Let us know with your comments.