Iron Man 3 game is addictive, download now & suit up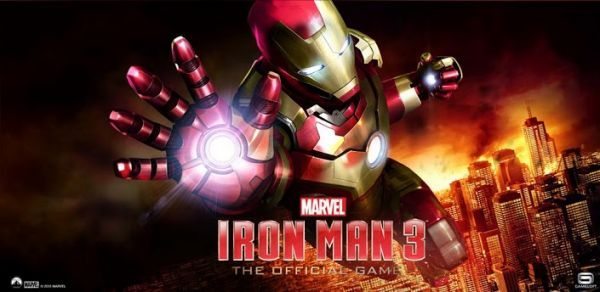 Everyone loves a little piece of action at the cinema, and one of the most talked about films has to be Iron Man 3 that was released recently. Well now you can have a little more fun with the Iron Man 3 official game.
The reviews coming in via gamers are very good indeed and we have to agree with them, this is a visually stunning game with amazing graphics, the gameplay is addictive and time consuming. Trying to unlock the Iron Man suits will take you some time, its fast-paced and will not allow you to put down your Android or iOS device, you have been warned.
This game allows the gamer to become billionaire Tony Stark and if you have watched the Iron Man 3 movie and wish to carry on the action then we say this game is definitely for you.
The main Iron Man 3 superhero official game features include: 3D graphics, fight the massive A.I.M. forces around the world, self-generating levels include New York City, China and the Malibu Shores. Other features include 4 epic villains such as Ezekiel Stane, Living Laser, M.O.D.O.K and Crimson Dynamo.
The game is of brilliance where you will see flying battles, responsive swipe controls, cutting-edge graphics and animations, 18 suits from the different movies such as Mark 42, Silver Centurion, Mark II and many more. Plus the ability to upgrade your powers and armour.
For more information and the option to download the new Iron Man 3 official game, please visit the App Store or Google Play.
Have you played the Iron Man 3 game yet? Please watch the Iron Man 3 gameplay video below.