Samsung Galaxy S5 vs iPhone 6 innovation spectacular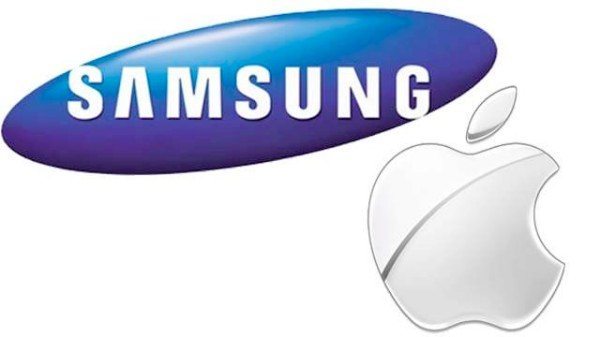 Sometimes we enjoy looking ahead to future devices and today we thought we'd think about the Samsung Galaxy S5 vs. iPhone 6 as we expect the release of these devices to offer an innovation spectacular. Although the Samsung Galaxy S4 is just releasing in various regions and the Apple iPhone 5S is thought to be due later in the year, we've already heard plenty of leaks and speculation about this future round of flagship smartphones from Samsung and Apple.
We feel the Samsung Galaxy S4 is a highly impressive smartphone and while many reviewers have given the device a lot of praise there are also some who feel this is more of an incremental upgrade to the Galaxy S3. Part of the reason for this may be that the design and build has been criticized in much the same way as the predominantly plastic design of the Galaxy S3. As far as the iPhone goes, the consensus of tech opinion seems to be that the iPhone 5S will follow on later this year from the iPhone 5 but again many believe this will be nothing more than a refresh of the iPhone 5.
The iPhone 6 on the other hand is expected in 2014 and many are anticipating that this will be a complete revamp, which by that time will be long overdue. It's also thought that the Galaxy S5 will need to step up, not so much with specs perhaps as with design as many would like to see the next Galaxy S device with a much more premium look and feel. We've heard plenty of leaks and concept ideas for both of these future devices so we'll take a look at what Samsung and Apple could bring to the table that would hopefully be more innovative and groundbreaking.
Starting with the Samsung Galaxy S5 and it's worth noting that the new Galaxy S4 comes with either a quad-core or octa-core processor, dependent on market. For the Galaxy S5 then it's possible that a deca-core CPU may be on the menu and if you think it's way too soon for that it's worth remembering that it wasn't so long ago that we all thought a dual-core smartphone processor was amazing.
There could also be 3GB of RAM, a 128GB internal storage option,16-megapixel rear camera and 2.5-megapixel BSI and CMOS front-facing camera. Many of us these days are heavy users of our mobile devices and a real boost in battery power is something that would be appreciated. We'd also like to see an edge-to-edge design and metal aluminum frame, go on Samsung, leave that plastic behind! It was thought at one point that the Galaxy S4 would feature a flexible display but that didn't come to fruition so is certainly a possibility for the Galaxy S5.
Some were hoping that the Galaxy S4 may release running the next major Android operating system upgrade, 5.0 Key Lime Pie although that also failed to materialize. However Key Lime Pie is expected to arrive this summer so the Galaxy S5 will either feature this OS or maybe even the next iteration, whatever that may be called. The Galaxy S4 also missed out on Samsung's new security solution initiative titled Knox, so obviously this should be ready for the S5
Moving on to the Apple iPhone 6 and we've already seen a huge amount of leaks and speculation about what this will offer. Again as the last few iPhones have had similar styling it would be good to see something truly different, perhaps using liquid metal and we'd really like to see Apple come up with the goods design-wise. We've seen concepts of a wraparound design and also a transparent design but it would be interesting to see if Apple can conjure up something that hasn't yet been thought of.
The iPhone 5S is expected to launch running iOS 7 so it's possible that the iPhone 6 could use iOS 8. Other leaks recently have suggested motion detection additions such as Retina detection as a security measure and also fingerprint scanning. A recent Apple patent involving camera technologies could also mean improvements to the camera for the iPhone 6, such as color correction and color balance but another possibility is 3D incorporation. Other rumors for the iPhone 6 camera have suggested a 12-megapixel sensor, HDR and low-light shooting.
Away from the camera there is also likely to be an improved processor, more RAM and as with the Galaxy S5 a 128GB storage option and much higher capacity battery. One idea that we saw recently involved the removal of a home button to be replaced with a trackpad clickable display and the display could also be Retina HD Plus. We also recently discussed the possibility of indoor location mapping for a future iPhone and this could also come to the iPhone 6.
There is an abundance of opportunity for both Samsung and Apple to really deliver something special for the Galaxy S5 and iPhone 6 and the vast majority of the above ideas are possible albeit some are more likely than others. The potential for both devices is exciting to think about and when next year arrives we'd like to be astounded and amazed at what both of these major smartphone manufacturers have come up with. In the meantime we'd really be interested to hear what you have to say on the Galaxy S5 and iPhone 6.
Do you think that Samsung or Apple is likely to come up with the smartphone that is most likely to take our breath away? Maybe you have some ideas of your own for either the Galaxy S5 or iPhone 6 that you think would be a real crowd-pleaser? We'd really appreciate your comments on this so do send us your views and ideas.