Galaxy S4 vs Galaxy S3 display review shows upgrade worthwhile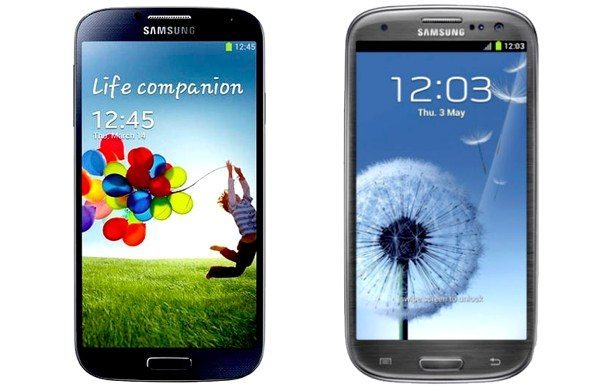 The Samsung Galaxy S4 is releasing right now and will also become available in more regions over the next few weeks. It's an impressive device and if you've been wondering whether to upgrade from the Galaxy S3 we have news of a display review comparison that clearly shows the big improvement with the Galaxy S4 over its predecessor.
We've given readers a comparison between these two Galaxy S phones before but haven't concentrated on the display alone and according to a recent technical review it looks as though the upgrade could be worthwhile for the new display alone. The Galaxy S3 has a 4.8-inch Super AMOLED display with resolution of 1280 x 720 and 306 ppi while the new Galaxy S4 steps up to a 5-inch Super AMOLED display with resolution of 1920 x 1080 and 441 ppi.
From these basic specs alone it's easy to see that the display of the Galaxy S4 is better than that of the Galaxy S3 but how much better? A hugely in-depth DisplayMate study shows that the Galaxy S4 has the best Samsung smartphone display so far describing it as not just a standard boost but a "major enhancement and improvement" when compared with the Galaxy S3 and even spells out that the new display alone makes it a reason to consider trading up.
Indeed the review found that only the display of the iPhone 5 can match that of the Galaxy S4. The improvement in the display of the Galaxy S4 is due to the advances in Super AMOLED technology. This means that the display of the Galaxy S4 offers 25% more brightness than that of the Galaxy S3 (or up to 68% more with Automatic Brightness) as well as 44% higher pixel density. It also offers more precise colors, better picture quality and is 20% more power-efficient.
For all the nitty gritty technical details hit the source link below but before you do so we'd be grateful for your comments on the Galaxy S4 display superiority. Would you consider upgrading from the Galaxy S3 simply because of the much-improved display? Maybe you had already decided to upgrade because of other reasons? Do let us know by sending your comments.
Source: DisplayMate