Sony Xperia Z Tablet pre-order promises hot date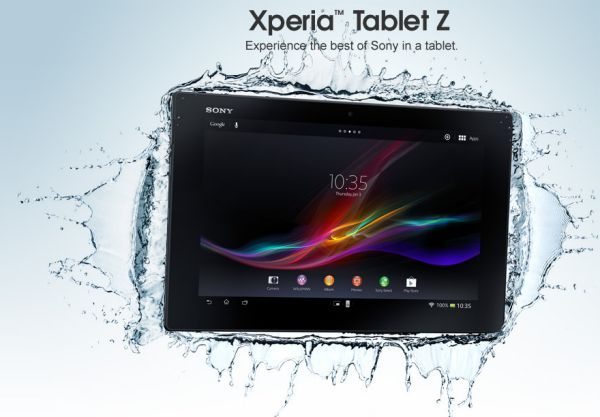 You can now secure your hot date with the Sony Xperia Z tablet, at last it is now up for pre-order and we have a few details about the prices for the 16 and 32GB versions.
The Sony Xperia Tablet Z has now officially launched in the U.S just like they said it would, and if you are interested in this new device and wish to get your hands on one you will need to head on over to the official Xperia Tablet Z pre-order page.
The 16GB version is priced at $499.99 and the 32GB price is $100 more at $599.99, the estimated shipping date is 05/24/2013, yes that is May 24th. It seems that the 16GB version is only available in black; the 32GB model is available in both white and black.
The 32GB Sony Xperia Z Tablet will come with a free charging cradle worth $44.99, seems like this option is not available with the 16GB version.
Specs Recap: 10.1-inch 1920×1200 Reality Display, resistance to dust and water, now you can have a bath and use the tablet at the same time without the worry of it getting wet, take a look at the video below and a 3-legged dog will show you how easy it is to use the Xperia Tablet Z.
Other specs include an 8-megapixel camera and a 2-megapixel shooter on the front, 1.5GHz quad-core Snapdragon S4 Pro processor, microSD slot, 6.9mm-thick, 2GB RAM, Android 4.1 Jelly Bean with plans for an Android 4.2 update, plus so much more.
We said above that Sony will be shipping out the Xperia Z Tablet's on May 24th, but we do not know when it will arrive at your house.
Please let us know if you will be buying the Sony Xperia Tablet Z?