NEC Terrain Android in the works for AT&T, image leaks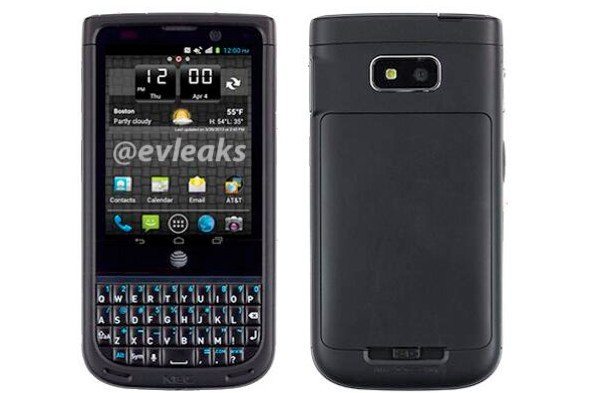 If you're a customer on AT&T then you may be interested in this next item about a new Android smartphone said to be headed to the major carrier. Although we cannot tell you much about the specs of the NEC Terrain yet, an image has been leaked and from the photo and also the name we reckon that this could be a rugged device.
Japanese company NEC is not exactly a well-known name to many consumers but on AT&T the phone is likely to find some customers, especially from those who favor a QWERTY keyboard. You can see the leaked image below this story showing a phone that some might feel echoes BlackBerry styling. As well as a QWERTY keyboard and the fact that it runs Android there's not much to tell yet about the HTC Terrain except that it seems likely to release on AT&T pretty soon.
The image came from evleaks which has been an often-reliable source of new device information and images so while we cannot verify this is an accurate representation of the HTC Terrain it does seem likely that it is. To be frank we're not that keen on the design but that's very much a question of personal taste. The fact that it's called 'Terrain' and its rather robust look leads us to wonder if it might a rugged or even waterproof device.
It will certainly be interesting to see specs for this phone, when and if AT&T officially announces it. We'll bring you further information on that as we hear it. In the meantime we'd like to hear your comments on the NEC Terrain. Does this look like the kind of device that might interest you?
Source: @evleaks