Nook range in massive price cuts, time for a bargain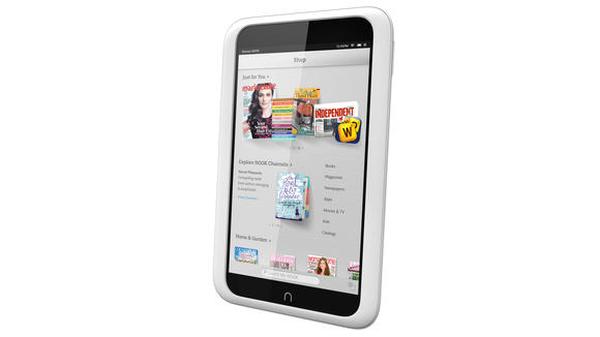 eReaders and the various tablet applications that are available have changed the way books and other content is now viewed beyond recognition compared to a few years ago. We now have news that the Nook range has seen some massive price cuts meaning it's the ideal time for consumers to pick up a bargain.
If you are a resident in the UK Barnes & Noble has cut the prices for its entire Nook eReader range in the UK that only became available in the country last year. The company is offering the price reductions as part of the Get London Reading initiative, and now the Nook Simple Touch is only £29 making it the cheapest available in the UK.
The company has also dropped the price of the Nook Simple Touch GlowLight to £69 from £109, which makes reading at night a whole lot easier. The tablet eReaders from the company have also seen some nice reductions in price as well with the Nook HD now priced at £129 instead of £159.
If you fancy the Nook HD+ this has been reduced down to £179 with a saving of a cool £50, and these price cuts make the company's devices cheaper than what rivals Amazon and Apple offerings come in at.
The Nook Simple Touch can be purchased from the company's own website while the rest of the range is available from its retail partners such as Argos, Asda, Currys, PC World, Sainsbury, Blackwell's, Very, Foyle's, and John Lewis.
It is not known how long this promotion will last for and how much stock is available at the various retailers.
Will you get one of the Nook devices at these prices?
Source: SlashGear.