Samsung Galaxy S2 Jelly Bean 4.2.2 SlimBean ROM 4.2 update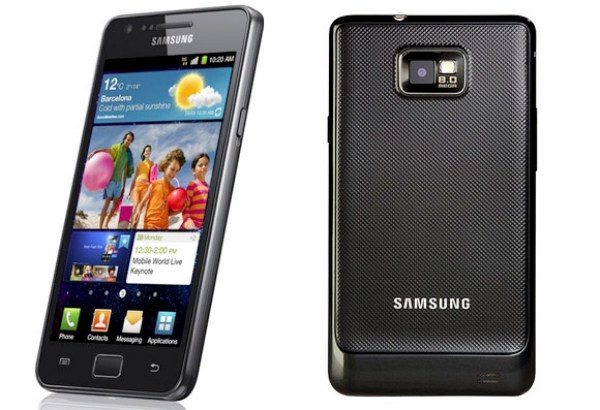 We have some excellent news for owners of the Samsung Galaxy S2 smartphone as a custom ROM update based on Android Jelly Bean 4.2.2 is now available for your device. If you're not averse to using custom ROMS then the SlimBean 4.2 build for the international Galaxy S2 model I9100 could be just what you're looking for.
The official SlimBean Build 4.2 is based on Android Jelly Bean 4.2.2 and has now been released by the Slim Bean team. This ROM for the Galaxy S2 has plenty to offer and includes changes and features such as added custom shortcut tile, camera sound toggle, sound recorder, camera resolutions, blacklist functionality and much more. There's also an update to JDQ39E, enhanced auto-brightness UI, added music playback control tile, updated PlayStore to v4.0.26 and other changes. Several fixes are also included for translation issues, BlackList button, hidden NavBar menu on softkey devices and others.
Device-specific changes apply to Mako for added camera focus modes, Nozomi with reduced lower brightness level and D2 and more. This SlimBean Build 4.2 custom firmware is in the development stage so does contain some known minor issues involving Alarm tone and the Auto-Brightness help menu. However any issues should be fixed with future developments. If your device is currently using Build 4 you will be able to dirty flash Build 4.2. However users running older versions will need to perform a data wipe.
At this point we should point out that at Phones Review we can never recommend the use of custom ROMs and that it is your own responsibility if anything goes wrong, should you choose to go ahead and use SlimBean 4.2. However we do know that a lot of our readers enjoy using ROMs and feel confident doing so and so we like to bring you this information so that you can make an informed decision. Remember this is for the international variant of the Samsung Galaxy S2 with model number GT-i9100.
Before you use the ROM you will need to install USB drivers for your Galaxy S2, enable USB Debugging Mode and use Android SDK with it and backup your data. You should ensure your device has at least 80% battery charge before you begin and it should be rooted with ClockworkMod recovery installed. You can download the SlimBean Build 4.2 Android Jelly Bean 4.2.2 ROM here while the Google Apps Slim BeanGapps package is available here. Precise step-by-step instructions are available at Droid Firmwares here where you can also find all of the changes, fixes and known issues, pre-requisites and tips before using the ROM along with the tutorial for installing SlimBean Build 4.2.
We'd like to know if you decide to use this SlimBean build 4.2 Android Jelly Bean 4.2.2 ROM for the Samsung Galaxy S2 I9100. Did everything go smoothly for you? What do you think of the changes it brings? Let us know with your comments.