HTC One battery life now at 4800 mAh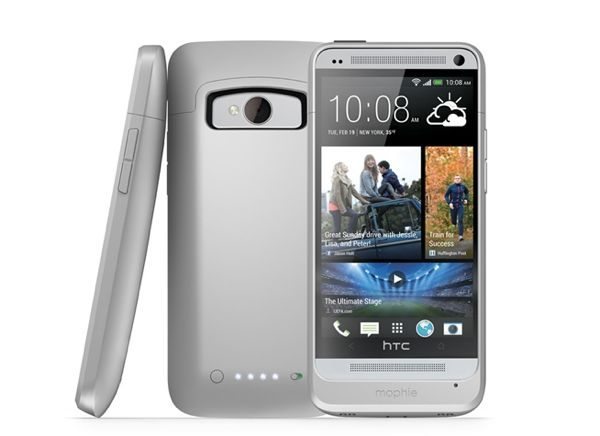 If you own the HTC One and 2300 mAh is simply not enough, how does 4800 mAh sound? Even more juice for watching videos, playing games and surfing the Internet, things just got a whole lot better.
Earlier on today we published an article discussing the HTC One battery life compared to the Samsung Galaxy S4, and both of these devices are on par with each other. This has now changed because the new HTC One battery life gets boosted from 2300 mAh to 4800 mAh thanks to the new Mophie Juice Pack for HTC One.
This new Mophie Juice Pack adds another 2500 mAh to the HTC One, not only is the design of the battery booster case very sexy, it only adds a little more thickness to the HTC One going from 9.3mm to 17.018mm, it also adds a mere 1.5cm on the bottom.
The Mophie case does cover the volume buttons but these can still be used thanks to the rocker buttons on the Mophie.
The external battery doesn't really spoil the HTC One, and this is down to the zero-gap unibody design of the phone. Yes you can still use the HTC One as a universal remote; the Mophie Juice Pack case features a pass-through design.
The HTC One Mophie Juice Pack is priced at $99.95 and can be purchased direct from the Mophie website. At the moment the only colour you can buy is the black case, the silver one will be released in the middle of this month (May).
Will you be doubling up your battery life by purchasing the Mophie Juice pack?