Nexus 5 likelihood of LG as manufacturer increases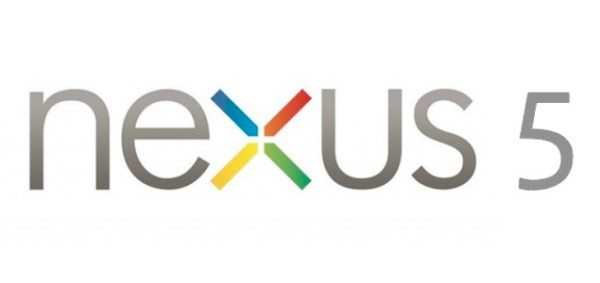 The Nexus 5 smartphone is the subject of a colossal amount of interest at the moment, particularly among Android enthusiasts. After the remarkable success of the Google Nexus 4 that was made by LG many can hardly wait to hear specs and features of the Nexus 5. Although nothing more has leaked on that, the latest news suggests that the prospect of LG as manufacturer for the Nexus 5 is increasing.
Recently we took a look at the Nexus 5, Motorola X and iPhone 6 and discussed likely release timeframes of these devices as well as noting some of the rumored and leaked specs of each so far. For the Nexus 5 we've heard various differing specs, anything from 2 to 3 GB of RAM and 9-megapixel CCD or 16-megapixel rear camera for instance. For some time there have also been rumors that Google may well choose LG as the maker again, following the success of this partnership for the Nexus 4.
However Google has not announced anything about which manufacturer it has chosen for the next Nexus device but a new report from The Korea Times states that Google and LG are currently working on another Nexus smartphone together. This is the first time that we've seen a report that actually states this as though it's a fact rather than speculation although of course we have no way of knowing if this is accurate.
Almost since we first heard rumors of the Nexus 5 it was highly rumored that it would be introduced at Google I/O later this month and also that it could be the first smartphone released running the next major Android operating system, 5.0 Key Lime Pie. However this seemed a bit optimistic to us as the Nexus 4 was not shown at Google's I/O event last year and only released in October.
It looks more likely to us then that the Nexus 5 will also release in the fall and more recently we also told how a debut of the phone at Google I/O looks even less likely as only one keynote speech is scheduled on the agenda for the three-day event. It does appear that LG is likely to be the maker of the Nexus 5 though and many will be pleased to hear this despite the rather rocky launch of the Nexus 4 when there was not enough stock to meet demand.
It would be interesting to hear what you think about this. Are you one of those eager to hear more about the Nexus 5 and if so are you happy that LG could well be manufacturing the phone? Maybe you'd rather see a different maker for the next Nexus? Let us know by sending your comments.