Acer Iconia B1 gets a nice spec refresh with release soon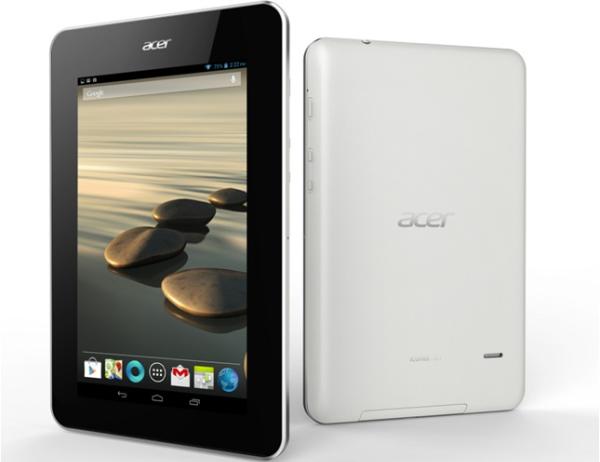 If you are after an affordable tablet PC and favour the Android platform your choice is quite a varied one that is growing larger all the time, and now the Acer Iconia B1 device gets a nice spec refresh with a release soon and the Android Jelly Bean OS in tow.
The company recently announced the new Acer Iconia A1 device and now the older Iconia B1 has received some nice new specs in an updated design that will prove pretty tempting for those looking for a worthy slate on a budget.
The new model still has a 7-inch WSVGA display at a 1024 x 600 resolution but now this is powered by a MediaTek quad core processor that is running at a 1.2GHz clock speed, and is paired with 1GB of RAM. There will now also be the option of having a 3G data connection as well as the Wi-Fi only model.
What will appeal to many potential owners of the device is that it will come running the Android Jelly Bean operating system, and the device will come with 8GB or 16GB storage options that can be expanded by another 32GB thanks to microSD card support.
The company has revealed that the Wi-Fi version will be available next month in Europe, Africa, and the Middle East starting at only €129, while the 3G model will arrive the following month in the same markets priced at €179.
Will you be considering the new Acer Iconia B1?