Samsung Galaxy S2 Jelly Bean 4.2.2 stable SlimBuild ROM Build 5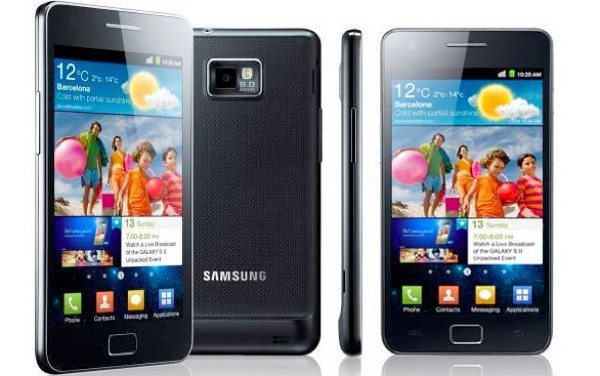 Some readers may remember that we recently informed about a SlimBean Build 4.2 ROM for the Samsung Galaxy S2 I9100 based on Android Jelly Bean 4.2.2. In further news today we can tell you that a fast and stable Jelly Bean 4.2.2 SlimBean Build 5 ROM update is now available for the Samsung Galaxy S2 international model I9100G.
This latest SlimBean Jelly Bean 4.2.2 custom ROM update is packed with features and comes from known and recognized XDA developer mnazim. The new Build 5 SlimROM kernel is based on CyanogenMod bringing plenty of enhancements to your Galaxy S2 I9100G. Just a few of those include a Linux update, added and updated CPU governors, tweaked I/O schedulers, full GCC optimizations, fast charge support, CWMR touch and updated Android LMK/Binder/Logger.
If you are comfortable using custom ROMs and want to use this SlimBean Build 5 ROM then please remember this information is for the Galaxy S2 I9100G international model. If you're not sure which variant you have then please check by looking at Settings and then About Phone. Users should also back up their data before beginning with a recovery custom tool such as ClockworkMod or TWRP and ensure they have the correct USB drivers installed on their device.
The USB Debugging Mode also needs to be enabled and users should have at least 80% battery charge on the phone before beginning. You also need to have an unlocked Galaxy S2 I9100G rooted with CWM Recovery. Before you begin we'll give you our usual caution that at Phones Review we can never recommend the use of custom ROMs for your device. If you choose to use a custom ROM you do so at our own risk and you will be responsible if anything goes awry. Nevertheless we know we have many readers who enjoy customizing their Android devices so we like to bring you details so that you can make an informed decision.
If you want to see a full list of features and enhancements of the SlimBean Build 5 ROM head here where you will also find device-specific details as well as fixes and known issues. For download links for the SlimBean Build 5 ROM for Galaxy S2 I9100G and also Google Apps head to IBTimes here where you can also find full step-by-step instructions for how to install the ROM.
We'd appreciate your thoughts on the ROM so if you use SlimBean Build 5 for your Galaxy S2 then do let us know how the installation went and what you think of the changes by sending us your comments.