Heads Up app made famous by Ellen DeGeneres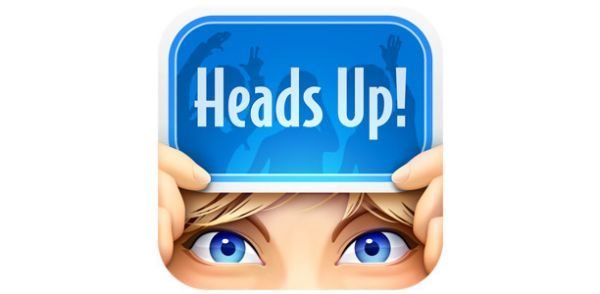 We love a little fun now and then, and we have to say the new Heads Up app made famous by Ellen DeGeneres is pure class and has had us in fits of laughter. The new game is often played on the Ellen DeGeneres show with celebrities, and now you can play with your friends and family.
Heads Up is something you should really install onto your iDevice as soon as you get the chance, it comes with many categories such as accents, singing, naming celebrities, animals, altogether there are 18 themed decks to choose from.
We love the accents one, just so funny to listen to people playing the game do them, please watch the video provided below where you can see Ellen DeGeneres playing this game with Alison Sweeney, sorry Alison but you are so bad at accents, but still funny to watch.
The game is superb, you can play with just one person or with hundreds at the same time, all you need to do is choose a theme and then one person who wants to guess sticks the iDevice such as the iPhone / iPad / iPod etc on their forehead and the other person guesses.
If you are playing the guessing part and get the correct word, just tilt the iDevice in a forward action to move onto the next word, if you want to pass then tilt the device behind your head.
For more information and the option to install Heads Up, please visit the App Store right now.
We know you will download as soon as you click the link.