iPhone 6 toting 12-megapixel camera envisioned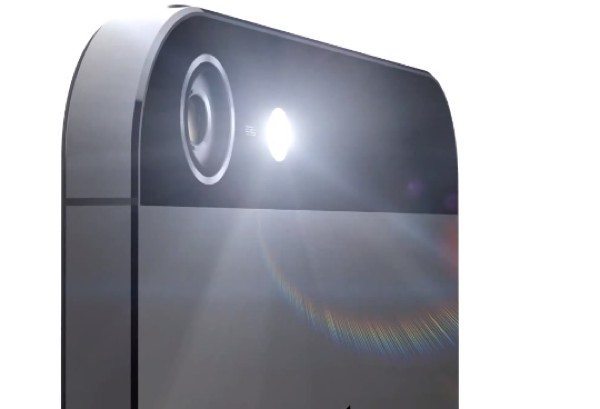 The Apple iPhone 6 is gathering an impressive amount of attention at the moment and we've been bringing news on leaks and rumors. Official news from Apple about this phone is likely to be some time away yet so while we wait we thought it would be interesting to show you this concept promo video impression of an iPhone 6 toting a 12-megapixel camera. While it may not be real we think plenty of Apple fans would like to see something like this for the iPhone 6.
Apart from Apple insiders nobody yet knows what the next iPhone will be called. The general consensus among the tech world though is that there is likely to be an iPhone 5S this year with an iPhone 6 for next year. We've taken a look at concept iPhone 6 designs previously as we like to see good ideas and now a new iPhone 6 promo video has emerged on YouTube that we thought readers' might appreciate.
This Apple iPhone 6 concept promo comes from Brazilian designer Arthur Reis and we've previously shown you another of his impressive iPhone 6 showings. When we look back at it though, the video on our post has now been pulled and it does indeed look as though it was the same, or very similar to this latest video. However we think there are plenty of readers who will not have seen it so are bringing it to you now for a further look as this iPhone 6 imagining has a beautiful, sleek design.
The concept promo video shows an iPhone 6 design that's only 6.1mm thick with an aluminum back and a 12-megapixel iSight Pro camera with a f/1.8 aperture. There's also a touch sensitive Home panel at the bottom instead of a button and stereo speakers appear on the bottom of the device as well as a 3.5mm headphone jack, Lightning connector charger and USB port. On the left of the handset you'll find a screen unlock key and volume buttons.
You can see this iPhone 6 concept promo 2-minute video below this story and after you've taken a look we'd appreciate your comments. Do you like the design or not? If this was the real iPhone 6 would you be happy to purchase it?