Nexus 5 arrival could be indicated by Nexus 4 sale removal, rumor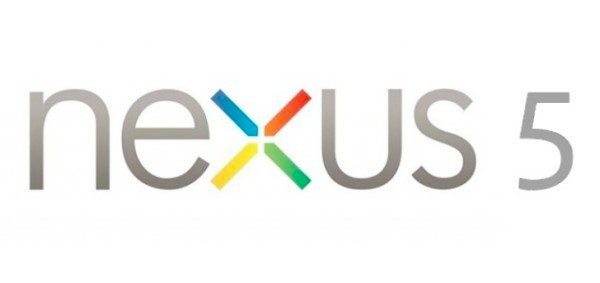 The Google Nexus 5 smartphone has been the subject of a lot of curiosity since rumors about it first surfaced some time ago. Initially it seemed pretty likely that it might be introduced at Google's I/O event this month but the closer that has come the less likely it has seemed. Now though, some UK retailers are removing the Nexus 4 from sale and this has led to rumors that the Nexus 5 may be introduced sooner rather than later.
We've heard so many leaks on the Nexus 5 now including various leaked specs and recently told of a report saying that LG was to be the manufacturer although this is not confirmed. Google I/O runs from May 15 — 17 but although many were eagerly anticipating a showing of the Nexus 5 at the event there were recent reports that Google was not happy with the device so far and the phone was now not likely to appear until August at the earliest and maybe as late as November.
So is it possible that the Nexus 5 may be closer to appearing than recently thought? It seems that some UK retailers are removing the Nexus 4 device from sale leading to a rumor that this is to make way for the Nexus 5. Both Carphone Warehouse and Phones 4U have taken the Nexus 4 off the shelves although it is still available from other retailers and from Google Play online.
Of course it's not surprising that this should have led to speculation that the Nexus 5 may be released earlier than expected. However, we should point out that we also heard recently that an updated Nexus 4 version with LTE and 32GB of internal storage could be introduced at the I/O developer conference. It may be then that the growing excitement that the Nexus 5 could be appearing after all is premature.
We don't wish to throw cold water over this hot rumor but it is realistic to think the LTE version of the Nexus 4 may simply be on its way rather than the highly anticipated Nexus 5. It's not too much longer now though until Google I/O so we will find out very soon exactly what the truth is. Of course we will be following all of the I/O event and will let you know as soon as we hear further developments. Phones Review would like to thank Viral Phone for the above information. You may also be interested in a recent leaked image (here) of an unknown LG phone that could possibly be the Nexus 5.
Are you hoping that the withdrawal of the Nexus 4 at some retailers does indeed indicate an arrival for the Nexus 5? Maybe you think the upgraded Nexus 4 is more likely to transpire? Let us know with your comments.