Nokia Lumia 928 officially launched release in days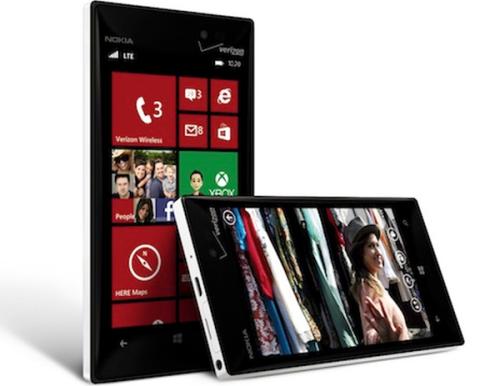 It seems that the information on many upcoming smartphones gets leaked long before the handsets become official, and this is something that can be said about the Nokia Lumia 928 that has now been officially launched with a release in days.
There has been numerous leaks regarding the Nokia Lumia 928 and earlier today yet another video emerged that was showcasing the handsets optical image stabilization. Now without much fanfare both Nokia and Verizon Wireless have unveiled the device officially.
Customers of the carrier won't have to wait long to get their hands on the new Nokia Lumia 928 as it will be available in the company's brick and mortar stores in under a week on Thursday, May 16th. The handset will cost consumers only $99 after a $50 mail in rebate along with a new two year contract.
For a limited time purchasers of the smartphone will be treated to a $25 credit for Windows Phone 8 apps and games, and the device is a slightly enhanced version of the Lumia 920 that now uses a 4.5-inch AMOLED display with a resolution of 768 x 1280 and ClearBlack technology.
The Nokia Lumia 928 has a dual core Krait processor under the hood running at 1.5GHz and paired with 1GB of RAM and 32GB of on board storage. Connectivity wise there is 4G LTE, Wi-Fi, Bluetooth 4.0, and NFC along with wireless charging. Check out the hands on demo video we have embedded for you below.
Will you be getting the Nokia Lumia 928?
Source: Nokia Conversations.