Samsung Galaxy S4 vs HTC One in-depth camera study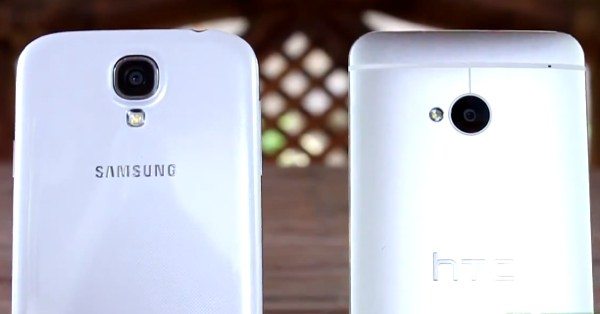 The Samsung Galaxy S4 and HTC One Android smartphones are both flying off the shelves at the moment and it can be really difficult to choose between both of these flagship handsets. We thought it would be helpful to bring you news of a Samsung Galaxy S4 vs. HTC One in-depth camera study for those of you who often use the camera on your smartphones, as this can be a big factor when choosing your next device.
If you're interested in a more general look at specs and features of this phone then head to our earlier comparison here. We also recently posted an article about the video qualities of both of these devices that you can see here. This latest camera look of these two phones is one of the most in-depth that we've come across and so good we thought we should share it with our readers.
Before we tell you more about it we'll give you some details of the cameras on the Galaxy S4 and HTC One to give you some background. Firstly the Galaxy S4 has a 13-megapixel rear camera and 2-megapixel front-facing camera, back-illuminated sensor, digital image stabilization, 4x Digital zoom and full HD 1080p video capture. On the other hand the HTC One has a 4-megapixel rear UltraPixel camera, 2-megapixel front-facing shooter, CMOS BSI sensor, Optical image stabilization, 4x Digital zoom and also full HD video capability.
The glaring difference between these two is the megapixels of the rear camera but as we've explained before, judging by megapixels alone can be deceptive. Although the HTC One rear camera doesn't look as impressive on only 4-megapixels, this is an UltraPixel camera with each pixel capable of harnessing 300% more light than sensors of other smartphone cameras. This means it's particularly good for low-light conditions and it has already received a lot of praise for this.
The very comprehensive look at the cameras of these two handsets goes into detail about this and also gives information on the camera interfaces, camera features, flexibility, phone heat, image quality comparison and much, much more with images and videos showing just about every camera mode in just about every possible condition.
You can see the in-depth look of the cameras of the Galaxy S4 and HTC One at Android Authority here. Alternatively if you'd rather view a video then we have embedded their 15-minute video below that shows the whole comparison. This is an excellent study of the Galaxy S4 and HTC One cameras and we'll let you decide which you think is best. We will say though that we think they are both excellent devices that will satisfy many consumers.
Once you've looked at the evidence regarding the Galaxy S4 vs. HTC One camera set-ups we'd really appreciate it if you'd come back to us and let us know which smartphone camera you think does the best job? Would that sway you to purchase that phone or maybe you think the other phone has more to offer generally?