Galaxy S2 Jelly Bean 4.2.2 update with CyanogenMod 10.1 SentinelROM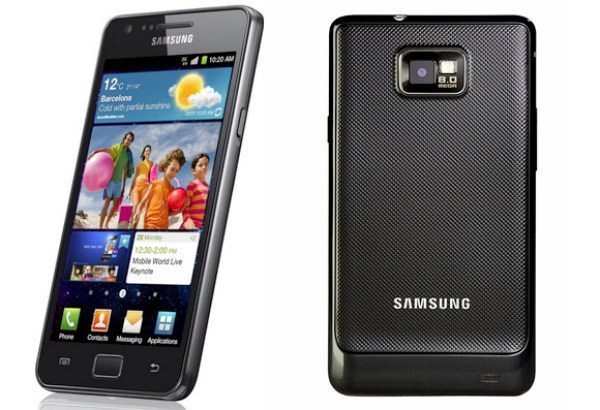 If you have the Samsung Galaxy S2 and enjoy the use of custom ROMs then we have news today of an Android Jelly Bean 4.2.2 CyanogenMod 10.1-based SentinelROM. This offers a stable Jelly Bean experience for your Galaxy S2 (international model I9100) with improved web browsing along with extreme battery life and improved gaming.
Many Android device enthusiasts use custom ROMs to enhance their smartphone experience and this just-released one comes from recognized XDA developer Sentinel196. This ROM brings the user all of the benefits of CM10.1 and more features include zip alignment, LMT Pie controls, support for OTA updates, ability for additional theming and UI customization, free music app and more.
At present there are no known bugs, which is always a bonus. Before you go any further we must stress that this ROM is ONLY for the international variant of the Samsung Galaxy S2 I9100 so please don't use it on any other model. If you're not sure which model Galaxy S2 you have then check on Settings and then About Phone on your device to find out.
Before using the ROM you'll need to backup the data and settings of your phone and ensure the USB Debugging Mode is enabled. Also ensure you have at least 85% battery charge on your device which should be factory unlocked and rooted with ClockworkMod recovery installed.
At this point we must caution readers that at Phones Review we can never recommend the use of custom ROMs but we give this information as we know many of our readers enjoy the benefits of ROMs and tinkering with their devices. However if you choose to use this SentinelROM then you are entirely responsible if anything goes wrong and you do so at your own risk.
If you've decided to go ahead with using this ROM for your Galaxy S2 I9100 then we urge you to read installation instructions carefully before you begin and if you head to IBTimes here you'll find full details of features, notes, pre-requisites and a step-by-step tutorial for installing the SentinelROM v4.40-CM10.1 as well as download links for the Android 4.2.2 SentinelROM and also GoogleAPPS. You may also be interested in another recent ROM for the Galaxy S2 I9100 here.
We're always interested to hear from our readers and so if you use this Galaxy S2 I9100 Android Jelly Bean 4.2.2 SentinelROM it would be good to hear how it went and what you thought of it. Do send us your comments to let us know what you think of this ROM.