Nokia Lumia 925 is now official, details you need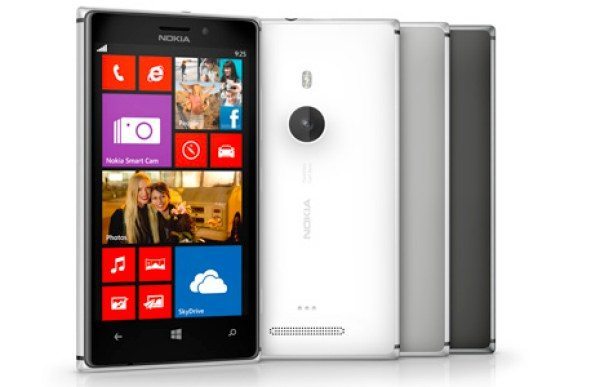 We've been writing for some time about the Nokia Lumia 925, which has also been referred to as the Nokia Catwalk and today the phone has just been officially announced and a press release issued. We now have details of confirmed specs, release information, price and more.
Only yesterday we saw another leaked image of the Lumia 925 and there had been rumors that it would be made of metal although that was not easy to tell from the photo. We now know that the latest Lumia phone is once again made from polycarbonate but it does have the addition of aluminum sides and we think that's a very appealing touch.
This flagship Windows Phone 8 device now has confirmed specs of a 1.5GHz Snapdragon dual-core processor, 4.5-inch HD AMOLED display with resolution of 1280 x 768 and ClearBlack filter, 1GB of RAM and 16GB of internal storage (non-expandable). One thing to note about the display is that it can be operated even when the user is wearing gloves.
The Nokia Lumia 925 also has an 8.7-megapixel PureView rear camera with dual LED flash, Carl Zeiss lens and optical image stabilization. Other additions include a Smart Camera mode, Best Faces Mode, features such as Best Shot, Action Shot and Motion Blur and a Hipstamatic app for an even better camera experience.
The new Lumia also has wireless charging via a cover, which enables the phone to have a slimmer and lighter design than the Lumia 920. The 925 is 8.5mm thick/thin and weighs in at 139g while the 920 is 10.7mm and weighs a whopping 185g. The Lumia 925 also has a 2000 mAh battery and it comes in black, gray or white color options.
The phone will release in June beginning in the UK, Italy, Germany, Spain and China followed by the US and also rolled out to more countries over the following few weeks. The unsubsidized price is expected to be around $609, that's about £398 or €469. Precise carrier details and and release dates have not yet been specified but we do know that in the US it will be carried by T-Mobile and in China on China Mobile.
This is a much-awaited flagship device that also looks stylish, especially with the metal-rimmed design. Therefore we expect that the Nokia Lumia 925 will be a popular smartphone and we wonder how many of our readers are interested in purchasing it? What is it about this Windows Phone 8 device that you find most appealing? Let us have your comments on this.