Samsung Galaxy Note 3 display news and size detailed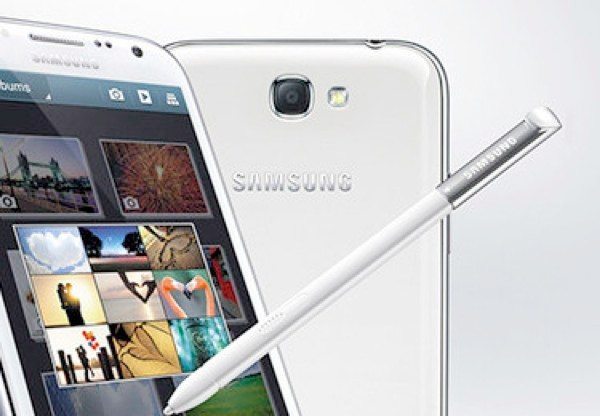 If you've been waiting for the Samsung Galaxy Note 3 (Note III) then some more information has been detailed today and it's claimed that the next flagship Samsung phablet will have a 6-inch display but that it will not be one of the flexible displays that Samsung has been developing. It is likely to be an AMOLED display rather than an LCD display though.
For some time now there have been rumors that the Galaxy Note 3 will have a step up in display size from the current Note 2 and we have heard several times that the display might be around 5.99-inches. Recently we also heard that the next Galaxy Note would have a complete redesign with in increase in display size that would not affect the overall phone size too much as the bezels would be smaller in size.
The latest report seems to back this up with sources claiming that Samsung will introduce its first 6-inch smartphones this year and that a flagship device will also have a 6-inch display. Although some reports are saying that this confirms a 6-inch Galaxy Note 3, as it's not official we hesitate to repeat this. However it does look virtually certain that a 6-inch flagship device would be the Note 3.
The same source also states that the 6-inch display will be an AMOLED display rather than an LCD display. If you were expecting that the Galaxy Note 3 would feature one of the new flexible displays that we've heard so much about, it now appears that mass production of these displays will not be underway in time for the Note 3. It's reported that both Samsung and LG are seeing delays to their productions of flexible displays.
The Samsung Galaxy Note 2 was released in September last year and so it seems logical that the Note 3 may be released around the same time in the fall. The two reports that we link to below differ slightly in the timeframes given. While one states that the new flagship 6-inch model (thought to be the Galaxy Note 3) is confirmed for Q2 this year, the other report says that it will be introduced in the second half of the year. It's possible of course that it will be announced in Q2 but release in fall as we expected but at present we cannot give firm details on this.
We'd like to know if you're pleased to hear that the Galaxy Note 3 display size looks set to increase to six inches from the 5.5-inches of the Galaxy Note 2? Are you disappointed that it now looks unlikely that the Galaxy Note 3 will feature a flexible display? Let us have your comments.
Source: OLED-Display Via: SamMobile