Nokia Lumia 925 to get release on Three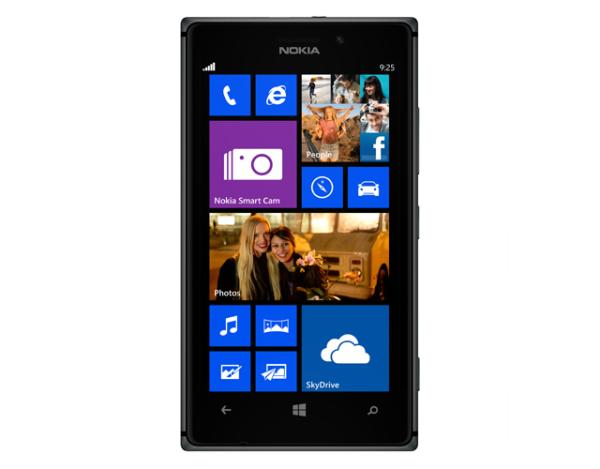 The range of handsets from Finnish smartphone manufacturer Nokia running the Windows Phone 8 operating system is rapidly expanding, and the latest flagship device from the company has now been confirmed for release on carrier Three UK.
Yesterday the Nokia Lumia 925 was unveiled by the company at a special press event in London, and the device is basically a slimmed down and lighter version of the Lumia 920 but with an improved camera and a lovely aluminium form factor.
UK carrier Three has now confirmed it will be stocking the device for its customers once it is released, but at the time of writing there is no exact date or pricing information given. The device is believed to cost around the £400 mark and will be released in the region at sometime in June.
To quickly recap the device features a 4.5-inch AMOLED touchscreen display at a resolution of 1280 x 768 and powered by a Qualcomm Snapdragon S4 processor clocked at 1.5GHz. This is coupled with 1GB of RAM and 16GB of non-expandable storage.
The camera on the back is an 8.7-megapixel PureView device that is paired with a dual LED flash along with new camera options added to the device by Nokia. The handsets slimmer and lighter design is among the standout features of the Nokia Lumia 925 now coming in at only 8.5mm thick weighing 139 grams.
Will you be getting the Nokia Lumia 925?
Source: Three.