Watch Google I/O keynote today with live streaming plus world times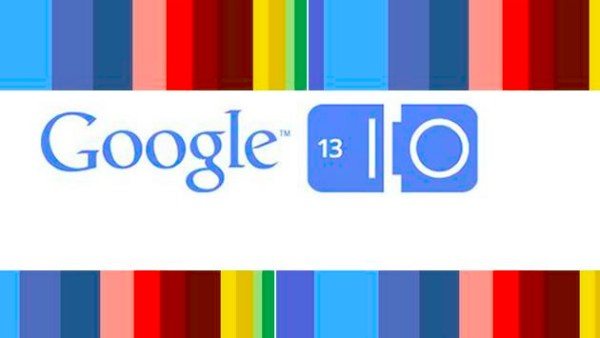 The Google I/O 2013 developer conference kicks off today running from May 15 to 17 and this is an event that Android enthusiasts around the world will be following with interest. The keynote speech is scheduled for today at 9am PT that's 12 noon ET and for all those of you who don't want to miss a moment of it there's some good news. Google is live streaming the keynote presentation and we have details ahead as well as world times.
In previous years we've seen some great devices unveiled at I/O and the opening keynotes have been pretty exciting and so we're hoping for more of the same today. Although Google has already stated that this year's event will concentrate on new tools for developers that hasn't stopped many Android fans hoping that some new hardware will be introduced, such as a new Nexus 7 tablet or the long-rumored Nexus 5 smartphone.
Google I/O takes place in San Francisco at the Moscone Center and this year there's only one keynote and that's three hours long so we're hoping that Google has something good up its sleeve. The keynote presentation runs from 9am to 12 PT and you can watch the whole thing. Simply head to this Google I/O Live page where the keynote is being live streamed so you can keep up with all the news.
As for world times, below you can see a timeanddate.com event announcer for the Google I/O keynote. It lists the start and end times of all of the major world cities so that you can see the times for where you are. As you can see, the event in San Francisco begins at 9am PT, that's 12 noon in New York, 5pm in London, 9:30pm in New Delhi, 6pm in Johannesburg and 12 midnight in Hong Kong. Because of the time differences although the keynote takes place today (Wednesday) in some countries it will be Thursday when it kicks off and those include Tokyo 1am and Sydney 2am. Simply check out your city on the list below to find the times you need.
At the time of writing the countdown shows there's only 7 hours, 16 minutes and 27 seconds to the keynote start so it's not too much longer until we get our first real taste of Google I/O. While we wait for the keynote presentation we'd like to get an idea of what you're hoping to see unveiled today. Are you a developer focused on new tools that may be announced? Maybe you're a consumer hoping to see some new devices revealed such as the Nexus 5? Let us know with your comments.