New iPhone 5S alleged components hint at internal improvements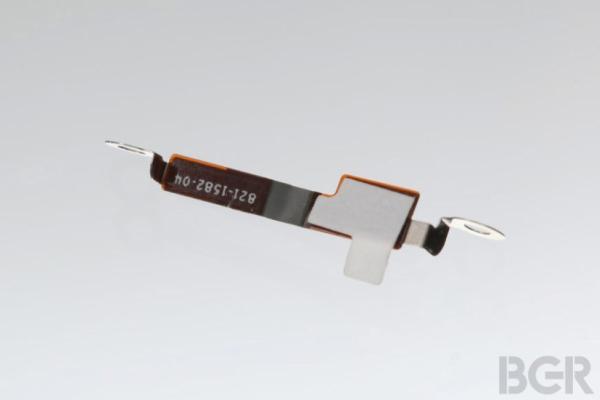 As usual the Apple iPhone rumour mill is gathering pace with different names and release dates given for the next smartphone from the company, and now some new components that are allegedly for the iPhone 5S have appeared that hint at internal improvements coming to the device.
This is not the first time we have seen images of components that are supposedly destined to be coming inside Apple's next smartphone, but the image you see on this page along with some others have been posted by the guys over at BGR.com.
It is believed that the iPhone 5S will have the same basic design from the outside with all the changes being made to the handsets internals, and now an unidentified source has provided images of a number of different internal components for the handset.
These include a new loud speaker bracket, vibrating motor assembly, SIM card tray, ear speaker bracket, and Wi-Fi flex cable ribbon. It seems that Apple will be making a number of changes to the vibrating motor that is found inside the iPhone, and the SIM trays appear to be even thinner to the components currently used on the iPhone 5.
They also have two different colours that may confirm earlier reports that Apple were going to offer more colour options with the iPhone 5S, but of course there is no guarantee these components are the real deal and we won't know for sure until the company officially announces the next handset at some point this year.