LG Nexus 5 with crazy specs to impress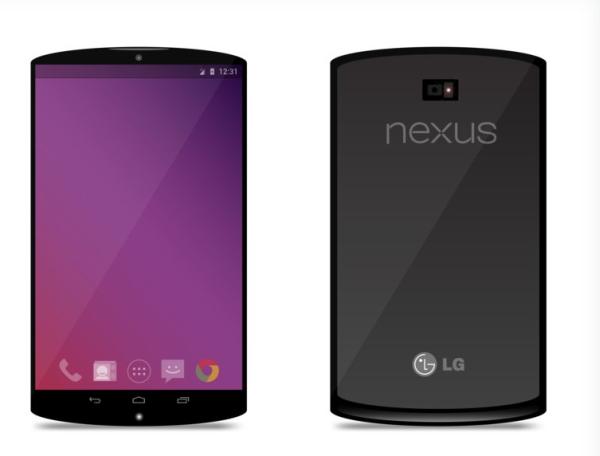 Earlier this month there were a lot of Android fans hoping to see a new Nexus smartphone but had to make do with the Google edition of the Samsung Galaxy S4, but today we have an LG Nexus 5 design idea with crazy specs to impress.
We get to see a lot of concept smartphone ideas here on Phones Review covering a number of different new models, and today we have a Nexus 5 design courtesy of Deviantart. As you can see from the image the display has virtually no bezels running down the sides of the 4.8-inch Full HD touchscreen display with a 459ppi pixel density.
The device is powered by an 8 core power plant running at a clock speed of 3.2GHz and coupled with a massive 8GB of RAM. If you think the battery wouldn't see you through the day without reaching for the charger the device uses a huge 7,000 mAh power pack that will last a full week from a single charge.
Other specifications include a 32-megapixel front and back camera that is capable of 4K resolution video capture, removable rear panel that gives access to the microSD card, dual SIM slots, and the battery. There is also Bluetooth 4.0, NFC, 4G connectivity, and the Android 4.3 Jelly Bean operating system.
Protecting the device on the front and the back is Gorilla Glass 4 that is unbreakable as well as scratch proof, and while most of these specs on a smartphone may be a few years away yet, there is nothing wrong with dreaming.