Samsung Galaxy S5 design may include finger print detection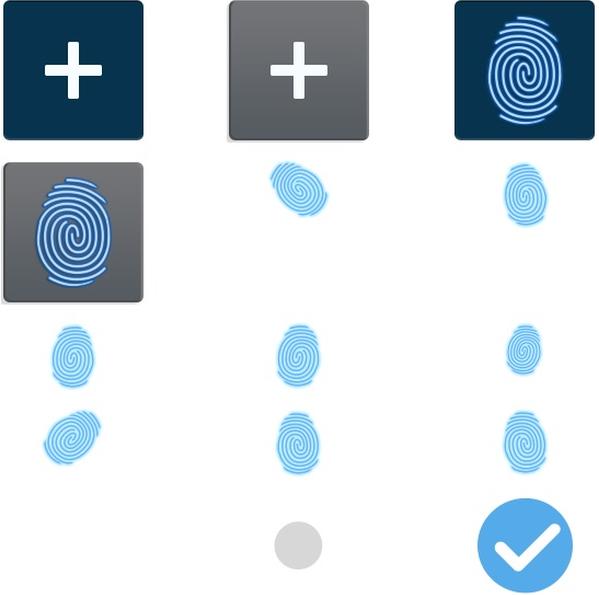 Smartphone technology has been advancing at a rapid rate in the last couple of years but has mainly centred on the processors or displays that come with them, while things such as batteries and security has been somewhat left behind. Now though a new rumour could mean that the Samsung Galaxy S5 may feature finger print detection technology.
Modern smartphones have become highly desirable pieces of equipment especially to the criminal community that want to take away people's prized possessions, but if a new rumour is to be believed Samsung has been busy working on its own finger print technology to aid security.
It has been rumoured for a while now that the iPhone 5S may feature such security technology, but now the images that you can see on this page have been sent to SamMobile and were allegedly taken from a leaked firmware build for the Samsung Galaxy S3.
While there is no solid evidence that these images are the real deal and could just be faked, but if the company has been working on the technology for a while it could mean that the Galaxy S5 could see the feature next year.
The company may even be developing it to be used on current models making it work via the front facing camera if possible, but we spoke a couple of days ago about innovative features that may be arriving on the Galaxy S5, and finger print detection would certainly be a great new feature to have on the smartphone.
They may even have the technology ready in time for the Galaxy Note 3 with the feature helping the handset standout from the S4 away from its larger display. Now before we start to get worried about yet another Apple vs Samsung lawsuit, finger print technology is nothing new outside of smartphones but could be the next big step forward in their design.
Do you like the idea of a finger print sensor on smartphones?