The Perfect Kids Interactive Story: Gaudi Bruno App Review
As technology continues to dominate the world we live in, it's also becoming normal in the day-to-day lives of kids. For just $2.99, SoftArt creates the best app to take kids on an amazing international journey. Gaudi Bruno loves to explore and wants your kids to join the journey.
This app will take your kids, ages 3-7, on the most adventurous journey with Gaudi Bruno. This interactive storybook will go fast, to ensure your kid remains engaged while taking this journey.
This interactive app comes with narration. Your child will hear, see, and go on each and every step through the beautiful country of Italy, as Bruno was born in Italy. Bruno loves to share all the experiences of his life with your kid. This includes the school day and the various things he has learned. This will give your child the platform needed to learn what to share with you on a daily basis. Bruno will take your child on a wildlife adventure and demonstrate the importance of getting rest, especially after being busy all day long. This can only be understood by a happily engaged child.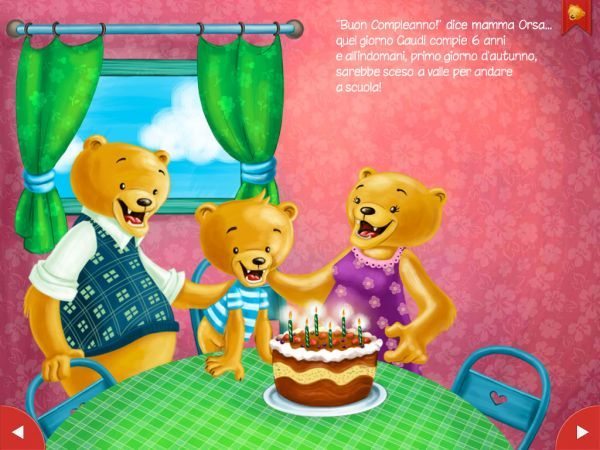 Watch your kid improve on their reading with Bruno. As the story is told, the words will illuminate on the screen. They will learn to recognize the words, which will help them to read! Your child will be so proud to share their new skills learned with their friend Bruno!

Here are other great features with this iPad app
*This app comes in 3 languages to include English, Italian, and Spanish
*Over 50 amazing sounds to play while the story is playing
*Music soundtrack your child will learn and sing
*This is the perfect app for young children, regardless of their reading level
*Additional games throughout the app to keep your child fully engaged
*Social media integration – share your Bruno experience with friends
What are users saying:
"My little one can't get enough of Bruno."
"This app has really helped my child with reading skills."
"My kiddo loves the graphics and the additional games."
You can install Gaudi Bruno via the App Store – Compatible with iPad and requires iOS 4.3 or later. Please watch the video provided below, thank you and enjoy.